A United States Marine who had stopped to help stranded motorists were killed in an accident. The young serviceman had spotted the couple in distress.
However, while trying to assist them out of the situation he was struck and killed by another vehicle. Police revealed that the driver of the vehicle that was stranded will be booked for multiple felonies.
On Monday, Dec. 6 around 3:30 a.m. a man and a woman in a sports utility vehicle (SUV) got stranded in the freeway traffic lane. The driver had crashed the southbound vehicle on the Interstate 5 highway in Oceanside, California around 55-miles from San Diego. The driver reportedly had lost control and crashed. This left the vehicle and its occupants in the way of the traffic without the lights on.
The 20-year-old Marine, whose identity has not been revealed, was passing on the freeway when he spotted the stranded car. He jumped into action to try and get the couple out of danger. While he was trying to get the Ford Edge SUV's occupants out, a box truck crashed into the vehicle, Fox News reported.
Emergency services arrived at the scene of the crash. The serviceman was declared dead at the scene. The occupants of the SUV had suffered serious injuries. They were taken to a hospital where they continue to be treated for their injuries.
The box truck that crashed into the SUV was driven by a 47-year-old man, Marine Corps Times revealed. The names of all the parties involved in the fatal crash have not been shared by the police department. However, it has been revealed that the deceased serviceman was based out of Camp Pendleton in San Diego County. Camp Pendleton is one of the largest Marine Corps bases in the country and is the major base on the West Coast.
A statement regarding the incident was released by the California Highway Patrol. They acknowledged the Marine's brave move of trying to help the stranded drivers. Nicole Pacheco of the California Highway Patrol confirmed that the driver of the SUV will be arrested once released from the hospital. The driver will be booked for several felonies. It is unclear if the driver of the box truck will face any charges as well.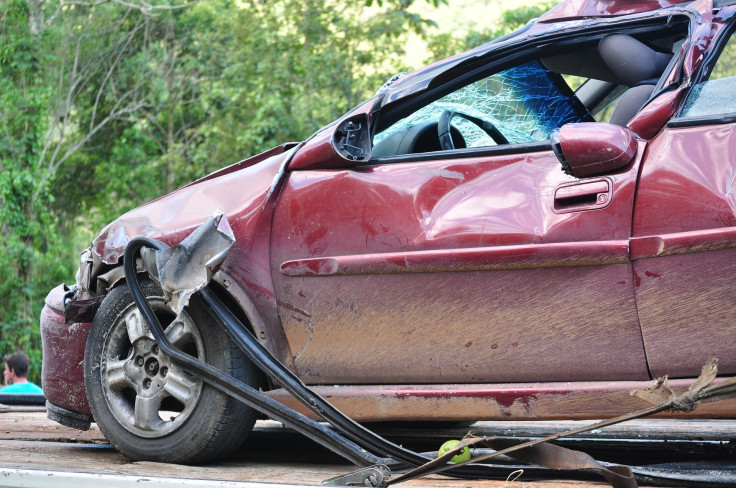 © 2023 Latin Times. All rights reserved. Do not reproduce without permission.