People of the Kallurani village in India have reportedly been accused of cannibalism after a handful of townsfolk were seen waiving around a human skull and allegedly eating human flesh from it during a festival in a temple in Tamil Nadu, local authorities reported.

A case has been registered against a few "Samiyaadis" on Saturday, July 24, based on a complaint filed by a Village Administrative Officer after a video clip showing the group brandishing a human skull during a temple festival in Kallurani village went viral on social media, according to the New Indian Express.
"Samiyaadis" are people who claim to get possessed by local gods and make prophecies in a trance-like state, providing solutions and judgments to people's problems. They are bestowed with respect in their respective communities. The accused "Samiyaadis" claim that they have no recollection of the event as their memories are wiped out during trances, according to the Times of India.
Law enforcement is currently trying to investigate and figure out the person whose body the "Samiyaadis" may have exhumed for the gruesome ritual. A few "Samiyaadis" of the Sakthi Pothi Sudalai Madasamy Temple (Kaattu Kovil) have been detained by the police for interrogation.
However, the "Samiyaadis" have denied any wrongdoing, asserting that they were in an alleged trance, possessed by their temple deity, when the incident took place, and do not recall anything that happened. The police are also trying to find out if the body was stolen from a village crematorium.
In 2019, the "Samiyaadis" of the same temple reportedly brought a human skull and a hand exhumed from an unknown grave to the festival, with footage of the horrific merriment similarly going viral on social media.
"Samiyaadis" of other Sudalai Madasamy temples in the district reportedly go to crematoriums or burial grounds during the night-time as a religious ritual to find corpses.
The police have registered a case against the festival organizers, R Krishnaraj, Superintendent of Police said.
In a similar but unrelated incident, Vladimir Nikolayev, dubbed the laughing cannibal and considered one of Russia's most twisted killers, reportedly killed, dismembered, and then cooked and ate the bodies of his victims. He also reportedly deceived his friends into consuming the meat of his victims by claiming it was kangaroo meat, Latin Times reported.
Nikolayev even sold some 10 lbs. of the meat of his victims in an open market, claiming it was exotic kangaroo meat. However, some customers became suspicious of the meat and took it to a doctor for confirmation.
When law enforcement officials raided Nikolayev's apartment, they reportedly discovered human bodies as well as a bloody bathtub.
Nikolayev was reportedly sentenced to death in 1997, but, it was repealed when the law was abolished in 1999 by a presidential decree, and life imprisonment took its place. Nikolayev is reportedly spending time behind bars of Russia's maximum prison, dubbed as Black Dolphin.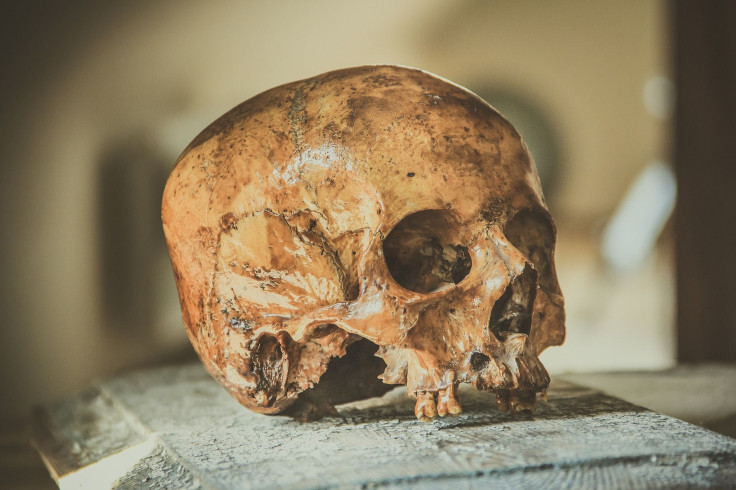 © 2023 Latin Times. All rights reserved. Do not reproduce without permission.