Russian President Vladimir Putin reportedly issued an apology to Israeli Prime Minister Naftali Bennett, through a phone call, regarding the comments made by his Foreign Minister Sergei Lavrov about Hitler and Jews.
"The Prime Minister accepted President Putin's apology for Lavrov's remarks and thanked him for clarifying the President's attitude towards the Jewish people and the memory of the Holocaust," a statement from Bennett's office released on Thursday said.
However, the Russian statement after the call mentioned no apology. Instead, it emphasized the importance of marking the Nazi defeat in World War II, "carefully preserving the historical truth about the events of those years and honouring the memory of all the fallen, including the victims of the Holocaust." Putin and Bennett also "stressed the special importance" of the Victory Day holiday scheduled for May 9.
Lavrov's remarks to an Italian channel brought anger in Israel. He was asked in an interview released on Sunday about Russian claims of "de-Nazifying" Ukraine. Lavrov said Kyiv could still have Nazi elements, even though its president, Volodymyr Zelensky, is Jewish. "In my opinion, Hitler also had Jewish origins, so it doesn't mean absolutely anything. For some time we have heard from the Jewish people that the biggest antisemites were Jewish," he said as he spoke to the station in Russian, translated into Italian.
Israel slammed Lavrov over "unforgivable" comments about Nazism and anti-Jewism, including the statement that Hitler had Jewish blood. They demanded an apology from Moscow. Israel's foreign minister Yair Lapid described them as "unforgivable and outrageous."
"The Jews did not murder themselves in the Holocaust," said Lapid, son of a Holocaust survivor. "The lowest level of racism against Jews is to blame Jews themselves for antisemitism." Bennett called the assertions "lies," the Russian ambassador was subsequently summoned for discussion with Israel's foreign ministry.
Meanwhile, Putin and Bennet also reportedly talked about the situation in Ukraine, including the evacuation of civilians from the Azovstal steel plant. According to the Kremlin, Putin claimed that the Russian troops are prepared to ensure the safe exit of civilians from the plant.
On Thursday, Kremlin spokesman Dmitry Peskov was asked by Russian state media RIA Novosti whether Putin's call with Bennett touched on Israel's possible arms supplies to Ukraine and Lavrov's statements. Peskov told RIA Novosti, "The topics of the conversation were listed in the statement."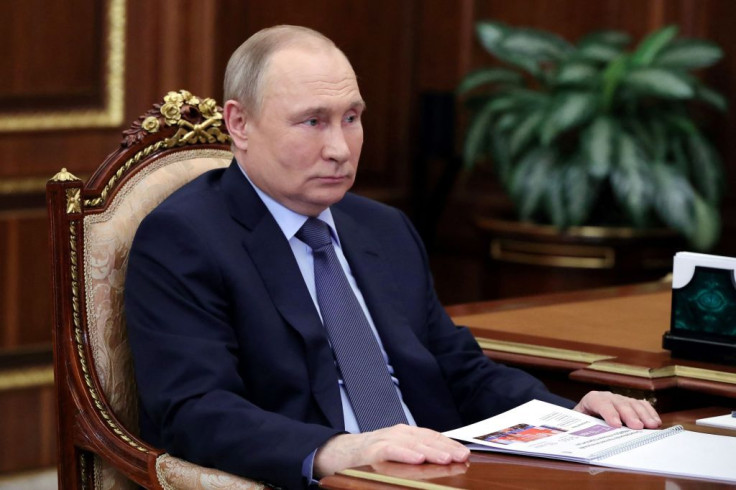 © 2023 Latin Times. All rights reserved. Do not reproduce without permission.