The Walking Dead's Lauren Cohan, who plays one of the most loved characters on the show left the franchise toward the middle of the ninth season back in 2018. However, she is going to make a return for the extension of Season 10 and is said to be being a part of the show until the closing of the AMC drama in 2011.
Cohan's character, Maggie, will make a return in "A Greater Doom," The Walking Dead Season 10 finale which was supposed to air back in April but the coronavirus pandemic delayed things. Now it is being questioned whether Cohan could also be a part of some other show of the franchise.
In her character as Maggie, Cohan could be a part of the impending anthology spinoff "Tales of The Walking Dead," which is expected to include stories of people from the world when everything was normal and the dead weren't there.
It is anticipated that the anthology spinoff will include stories of people, some of whom would be the characters from the original AMC drama, The Walking Dead. Cohan had shared before how she would love to see Alpha and Father Gabriel's respective backstories on the show. But during a recent interaction, she shared her thoughts on reuniting with his on-screen husband in The Walking Dead, who suffered an unfateful death from the hands of Negan.
Cohan was asked if she would be interested in a show describing Maggie and Glenn's backstory and unseen moments from the part before Negan took over their world and her reaction were amazing.
"Awww, of course. It's so funny, that's not even something I let myself think of when they asked that question for the special. Of course. Gosh, would that even be too much to handle?" she said.
Even the fans would love the idea of the return of Steven Yeun with his onscreen wife as they were not prepared for the way by which his character was put to death on the show. Maggie and Glenn's reunion could bring joy to all of The Walking Dead fans and may even win some fans back who may have left following the show after Yeun's brutal death onscreen.
Upon thinking further, Cohan described a particular screen that she would want to go back to so that fans get to know more about what happened.
"Yeah, I was thinking about the scene we had – the sort of dream sequence of us all around the picnic table. There were probably parts of that that we've never seen. We shot a lot of stuff that day, and I know only a very tiny amount was in the episode. So I would even like to revisit some more of those memories. I don't see how we won't, at some point," she said.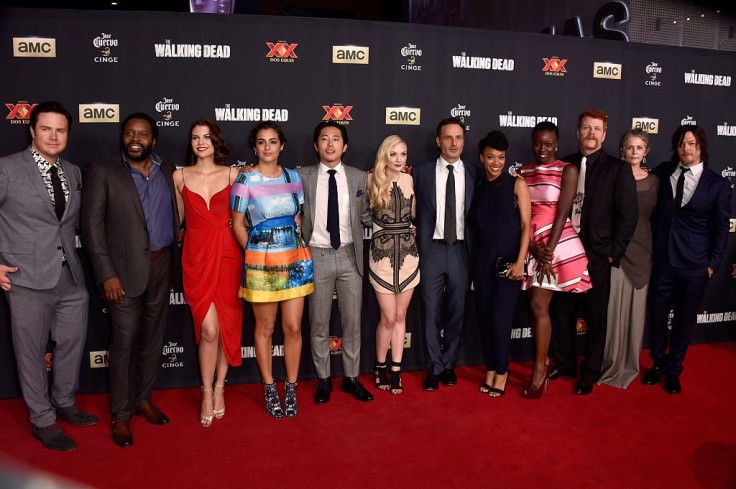 © 2023 Latin Times. All rights reserved. Do not reproduce without permission.