A man's proposal went horribly wrong after he was savagely rejected by the woman whom he wanted to marry.
The proposal that happened in the middle of a busy McDonald's was captured on camera.
The unnamed woman wasn't exactly enjoying the moment as she could be seen in the viral video looking toward an employee in apparent disbelief, reported the Mirror. When she turned to the kneeling man, she shook her head at him. Other customers cheered encouragingly and tried to get her to say yes, but she wasn't having any of it, and things soon became heated.
There was an exchange of a few less than affectionate words then the woman marched straight out of the branch. While she was leaving, people booed at her. At least 50 people looked on shocked, according to The South African.
The video, which has got 3.7 million views on Twitter, was reportedly taken at McDonald's Sandton branch in Johannesburg, South Africa. The rejected man then got up to take his order from the counter then popped it in his trolly and headed out alone. The viral video was captioned, "Witnessed such a sad situation today yoh."
Several Twitter users responded to the post, with many suggesting that the man's choice of location for the proposal could have been a bit more romantic. One said that if a man" proposed to me in a McDonald's I'd just pass out because no way you thought this was the ideal way to propose to me." Some were confused after they spotted what appeared to be a ring on his wedding finger.
One wondered why the man was already wearing a wedding band. Spotting the ring, another wrote if the man was "trying to take a second wife."
The proposal video comes after a couple got engaged at a Nando's branch last year. Back then Reaaz Ahmed, co-owner of the branch, told Capetown that the store was filled with so much love, "not just from the food but from staff and customers, too."
He said that they were fortunate to be in a "beautiful setting like the Waterfront and days like this make it even better."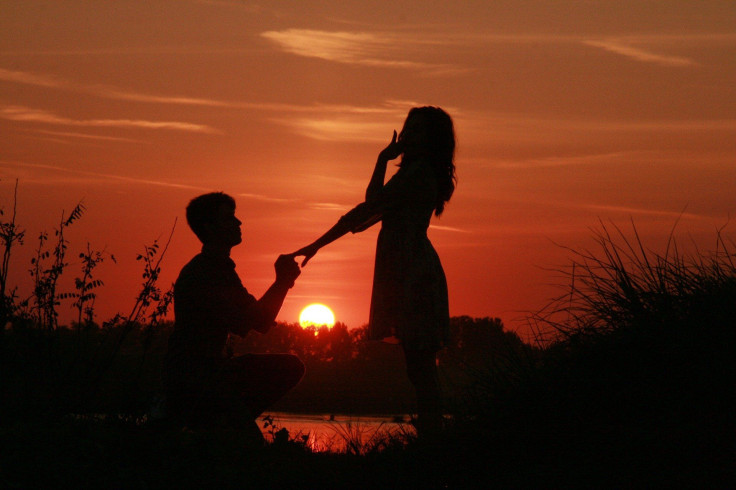 © 2023 Latin Times. All rights reserved. Do not reproduce without permission.