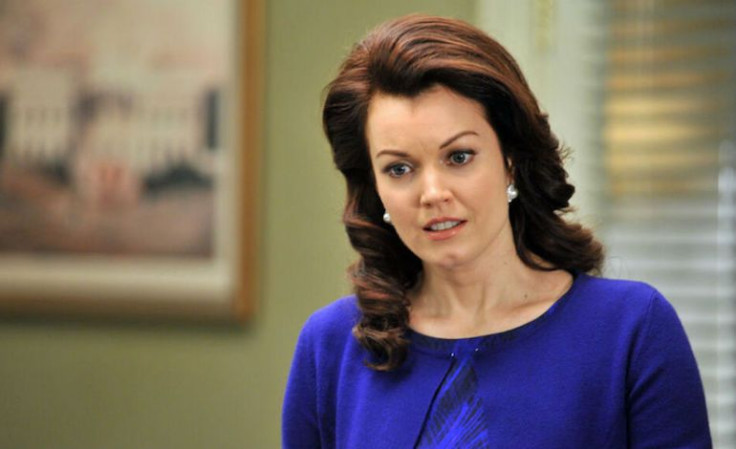 Tonight is an all-new episode of "Scandal" on ABC and after seeing Olivia (Kerry Washington) confess in last weeks episode "Yes" we are dying to find out what consequences await her and Fitz (Tony Goldwyn) in "Paris is Burning."
In a sneak peek clip we know Abby (Darby Stanchfield) isn't happy about the confession and seems to have a literal meltdown. In the first clip we see Abby marching through the White House attempting to shut down Fitz and Mellie's current TV segment where the couple are denying the Olivia mistress scandal although Liv has already confessed. In a second sneak peek clip we see Abby and Olivia have it out as Abby feels like Liv was being selfish and only looking out for herself, while Olivia believes withholding the information protected Abby.
Meanwhile, in the promo clip we see Mellie and Cyrus (Jeff Perry) talking and the First Lady tells him that she wants to "destroy" Olivia Pope. Additionally the synopsis for "Paris is Burning" informs us that the pair bring in an old friend to help her achieve that goal. Check out the clips below.
The synopsis for "Paris is Burning" reads: "Olivia and Fitz face some very big consequences and Mellie brings in an old friend to make sure she gets her way. Meanwhile, Abby shows Olivia she is fully capable of handling working at the White House."
"Scandal" "Paris is Burning" will premiere Thursday, Oct. 8, at 9:00 p.m. EDT on ABC and will be available the next day on VOD, abc.go.com, iTunes, Amazon, Google Play and Xbox. ABC does offer a live stream service but you must be a subscriber to the network through your cable provider. If all else fails you can watch the episode live here, here and here.
© 2023 Latin Times. All rights reserved. Do not reproduce without permission.