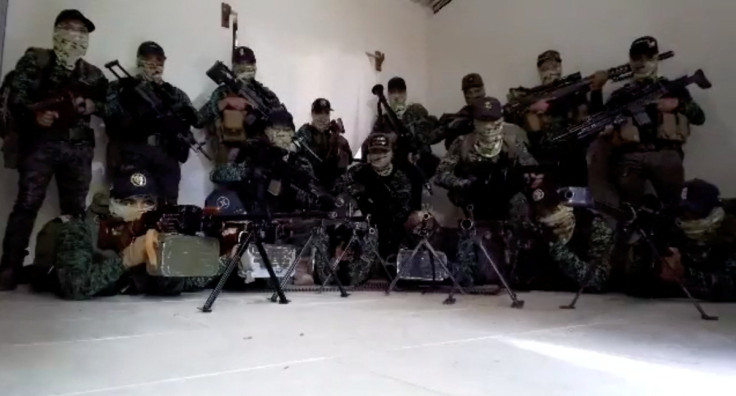 Criminal organizations employ as many Mexicans as some of the largest companies doing legitimate business in the country, reveals new research by the Complexity Science Hub Vienna (CHS) to be published in the journal Science.
Using data on murders, missing persons, an incarcerations between 2012 and 2022, the paper's authors estimate that Mexican cartels currently have between 160,000 and 185,000 members.
"This makes them the fifth largest employer in the country – with far-reaching effects on the population. And despite the state's efforts to limit the cartels' power by, for example, imprisoning nearly 6,000 cartel members annually, the cartels have increased their membership by 60,000 since 2012," according to a press release by the CSH.
Recruiting efforts by cartels is intense. According to the paper, rotation due to incarceration or killing of members is too fast, criminal organizations must enroll at least 350 people per week to avoid their collapse.
"The career path of cartels is very short and violent. In 10 years, 17% of the people recruited by cartels will be dead, and 20% will be incapacitated in some prison," explains Rafael Prieto-Curiel, from the Complexity Science Hub in the paper 'Reducing cartel recruitment is the only way to lower violence in Mexico.'
With at least 160,000 people employed by cartels, these criminal organizations have a bigger workforce than companies such as Bimbo (140,000), Pemex (120,000), Coppel (119,000) or Grupo Salinas (110,000), according to Expansión magazine.
If the range provided by the paper's authors is 180,000, cartels then hire more people than América Móvil (176,014) and Oxxo (175,975), Mexico's fourth and fifth-largest employers.
Being this the case, Only FEMSA (354,344) and Walmart (233,594) employ more people in Mexico than criminal organizations.
According to Prieto-Curiel, despite the cartels losing staff in a fast rate, violence has not decreased in the country. On the contrary, he says, between 2012 and 2021, cartel-related deaths increased by 77%.
"If Mexico continues this path, it will experience 40% more deaths by 2027 than it does today, and the cartels will have 26% more members," Prieto-Curiel says. Even if it were possible to prosecute twice as many cartel members and have twice as many people in prison, there would still be 8% more deaths in 2027.
© 2023 Latin Times. All rights reserved. Do not reproduce without permission.