A viral video of another "Karen" is doing the rounds—this time around, after she was recorded being involved in a confrontational squabble outside a Victoria's Secret store in Millburn, New Jersey. The reason has been attributed to another woman, Ijeoma Ukenta, who reportedly accused the "Karen" of trying to hit her.
The video clip shows the hysterical "Karen" hollering at Ukenta, pretending to pass out and chasing her around the store in Short Hills Mall in a bid to intimidate her from filming the entire episode. Undeterred by the fear tactics, Ukenta displays immense courage and goes ahead with recording the act until the cops arrived.
Ukenta, a woman of color, alleged that the aggressor happened to be the other woman, who instantly changed upon being recorded and began victim-playing. The staff at the department store maintained that it was the hysterical so-called "Karen" who rang in cops and began to act fearful of being taped. Ukenta averred that the sole intent behind filming the harrowing episode was to have it as proof against any false claims that could've come her way by the blonde woman.
The accused woman however argued in her defence that she was compelled to yell at Ukenta to stop filming because she feared losing her job, if the video was to surface online. The video amassed over 70,000 likes on Twitter and topped 2,500 comments, as reported by the New York Post.
Turns out, all Ukenta wanted was to seize a good deal at the lingerie store and clinch a pair of free panties. But, things spiraled out of control after she was thrown with a challenge to deal with an unrelenting Karen. Officers claim the women are not known to each other.
An investigation was launched soon after, and a representative for the Essex County Prosecutors Office addressed the issue and maintained that the team was probing whether any laws were broken in the exchange, including the conduct of officers.
A recent report by TMZ suggests that Ukenta was distraught by the turn of events, more so by the way she was reportedly treated by cops who arrived at the site. She felt she was the aggressor, and planned to file a complaint.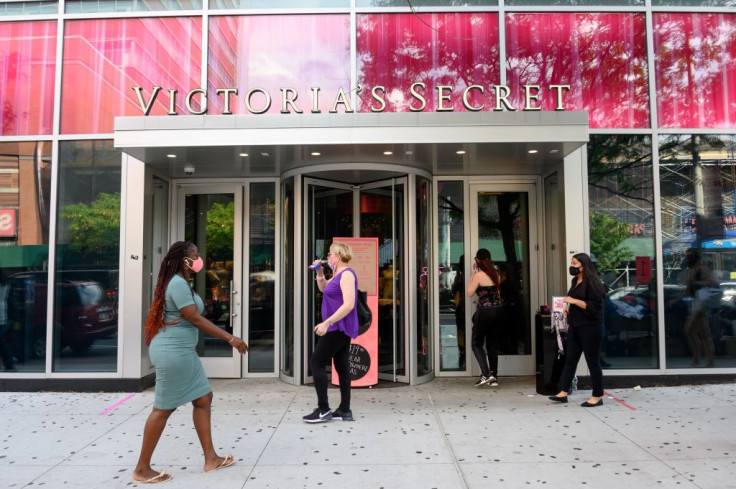 © 2023 Latin Times. All rights reserved. Do not reproduce without permission.