A woman has been accused of pouring hot cooking oil on her husband after an argument ensued between them over his extramarital affair at Kulsumpura, Hyderabad, India on Wednesday, Sept. 7.
The accused, identified only as 40-year-old Renuka, reportedly recently learned that her husband Giridhar Lal, 45, was having an illicit affair with one of his relatives. When the victim returned from his alleged lover's house on Tuesday, Sept. 6, Renuka confronted her husband regarding his affair, the Times Of India reported.
Following the heated argument, when the husband went to bed later that night, Renuka, in a fit of rage, allegedly doused her husband with hot cooking oil. Hearing Lal's screams for help, the couple's neighbors immediately rushed to the scene. Lal, who suffered 45% burn injuries throughout his body, was rushed to Osmania General Hospital (OGH) for immediate treatment.
Following the incident, Lal's statement was recorded by officers from the Kulsumpura Police Station. Based on the victim's complaint, the authorities took the suspect into custody and registered an attempted murder case against her, the New Indian Express reported.
Lal and Renuka, along with their children, moved from Vijayawada to Hyderabad in search of livelihood some three years ago. The couple reportedly frequently got into heated arguments. Lal was once charged under the Indian Penal Code (IPC) 498a by Vijayawada police for harassing Renuka.
Lal is currently undergoing treatment at Osmania General Hospital and his condition is now stable.
In a similar but unrelated incident, a Jordanian man has been accused of heinously forcing his wife's face into a pan of boiling oil following a heated dispute over fried potatoes in Ar-Ramtha, Jordan, Latin Times reported.
On the day of the incident, at around 7:30 a.m, the 28-year-old victim, Islam, reportedly found her husband peeling potatoes and asked him if he was hungry so that she could prepare breakfast. The victim saw that her husband had put a large frying pan on the gas stove.
She proceeded to change the pan he was using and replaced it with a smaller one. The husband reportedly got angry seeing this and proceeded to pull her by her hair and dunked her face into the boiling liquid in front of her own children. The victim escaped the initial attack, but then her husband followed her carrying the pan with the scalding oil and doused it all over her body.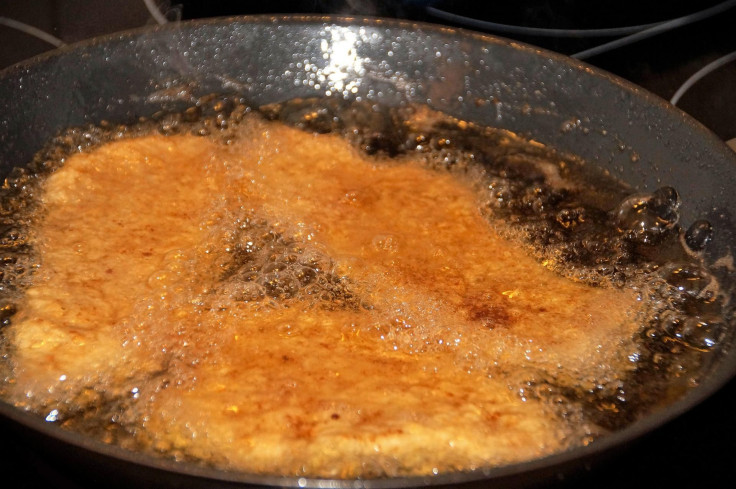 © 2023 Latin Times. All rights reserved. Do not reproduce without permission.