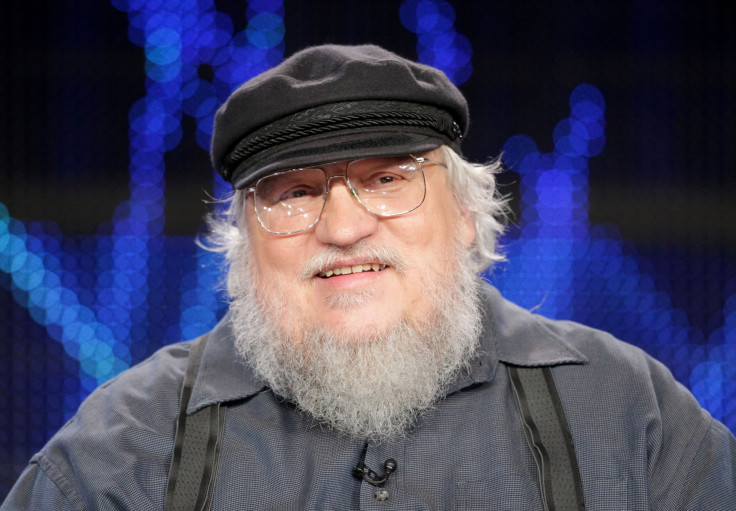 George R.R. Martin has some choice words for readers who don't think he will finish his acclaimed "A Song of Ice and Fire" series. The author responsible for the worldwide "Game of Thrones" phenomenon, who is 65 years old addressed fan's concerns in an interview with Swiss newspaper, Tagesanzeiger saying, "I find that question pretty offensive. So f**k you to those people." Martin concluded his rant against fans that believe that the older author will die before he can produce the final novel in the 7 book series, by throwing up a pointed middle finger.
And while we fully understand Martin's frustration of fans predicting his death at the tender age of 65, his reaction seems a bit unwarranted. Martin doesn't realize how truly fortunate he is with his loyal legion of fans, that have spanned generations, he began writing his first "ASOIAF" installment "A Game of Thrones" in 1991, that was before I was born, and there is no end in sight. GRRM held readers interest for 15 full years, before anyone ever muttered the words HBO and "Game of Thrones" in the same sentence, so their description as "impatient" seems unfair, they are desperate, clawing at online forums for any possible updates, news or released chapters.
Despite Martin's firm "f**k you" to readers that have been following his work for 18 years, he could still not provide a firm release date for his forthcoming installment "The Winds of Winter," what he did provide was a firm list of excuses. In the interview Martin revealed that he only writes at his home in Santa Fe, he does not write in hotels, on trains, on planes or simply when he is traveling at all. Which after the success of HBO's "Game of Thrones" and the demand for interviews, appearances, comic cons, and other cult like events, Martin is away from his Santa Fe a lot, to say the least.
So with the wait time for "The Winds of Winter" entering it's third year, Martin admitted to Mashable that he "needs to write faster," not only due to his desire to wrap up the entire "A Song of Ice and Fire" series with book 7 "A Dream of Spring," but also considering the TV series "Game of Thrones" which has officially become the most watched series on HBO of all time.
Martin did at least acknowledge the "Winds of Winter" release delay, commenting, "I don't know what I can do about it—I can't write many more than one word at a time. I'm 65 years old now; I've been writing professionally since 1971. I know my working methods. I don't work when I travel, I don't work in hotels, I don't work on airplanes, I don't work on trains. I work at home, when I have a nice, big uninterrupted block of time in which I can really lose myself in my work. And it's worked for me for my entire adult life. I'm not going to change it now because some people are too impatient to wait for the next book."
© 2023 Latin Times. All rights reserved. Do not reproduce without permission.