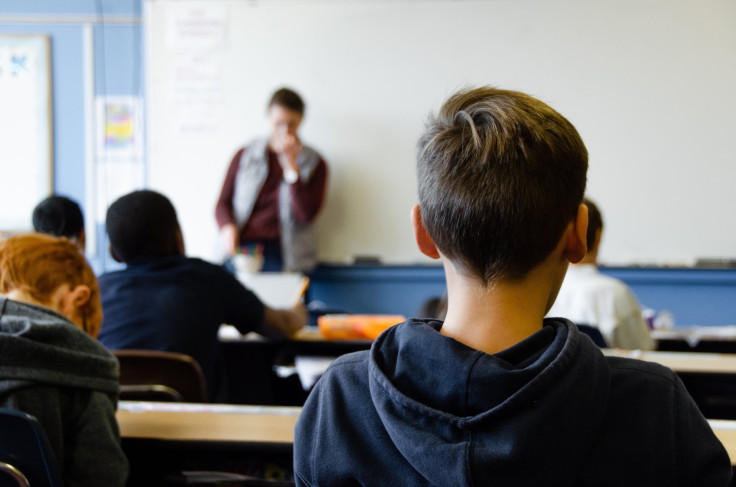 A 29-year-old woman was arrested for allegedly enrolling in a high school and posing as a student in New Jersey.
The woman, identified by police as Hyejeong Shin, 29, provided a fake birth certificate meant to convince officials that she was eligible to enroll at New Brunswick high school. She then attended classes for about four days, spent time in the guidance office, and collected phone numbers from teenagers who helped her find her way through the maze of hallways, the Guardian reported.
According to superintendent Aubrey Johnson, Shin spent most of her time at New Brunswick high school meeting with counselors who were trying to learn more about her. The school's staff ultimately determined that Shin had used fraudulent information to gain enrollment and "immediately notified the appropriate authorities" about the fraud.
Even after the ruse was discovered, Shin continued to text her former classmates. The woman was arrested on Tuesday, Jan. 24, and was charged with providing documents that falsified her age to officials.
Johnson's statement added that Shin had been charged and that police were still carrying out their investigation in connection with the incident. He added that his school district would also review its enrollment process in an effort to get better at detecting false documentation earlier.
A statement from police said that schools in New Jersey must immediately enroll unaccompanied children, even in the absence of records typically provided to verify the identity or prove they live in the community. However, students have 30 days to provide additional proof of identity, or the district has the option to declare them ineligible to attend class, the Seattle Times reported.
It was that option that proved to be the downfall of Shin's alleged ruse.
"This is an unfortunate event," Johnson added. "Communication has been provided to the parents of individuals that the young lady may have come into contact with, and communication has been provided to all high school parents," Johnson said.
Following the incident, neither the school nor police officials offered any information about a possible motive for her behavior. Students revealed that they feared Shin may have been trying to lure young people into sex work.
Following the incident, Shin has been barred from entering school grounds, and students have been advised to end all contact with her.
© 2023 Latin Times. All rights reserved. Do not reproduce without permission.