Netflix series "Squid Game" has gripped millions of viewers across the globe, but a woman was not too thrilled about her 10-year-old daughter being allowed to watch the South Korean drama by the child's stepmom.
In the gory series, hundreds of contestants compete in children's games for a prize, but it's not innocent as it has a sinister twist. Many schools have even issued warnings to parents about kids watching it in order to prevent them from mimicking it and harming themselves.
But not all the parents think it is dangerous for kids to watch the show, and one of them is a stepmother from the US who took to Reddit to ask for advice from users after watching one episode with her partner's daughter, reported Daily Star. The girl told her that she had been watching the show at her mother's house, so the stepmother didn't see a problem. But when the biological mother found out about it, she got furious.
The stepmother wrote: "My SD (stepdaughter), 10, was at our house last weekend and asked me if I wanted to watch Squid Game on Netflix." She said that she saw it pop up on her Netflix account a few days prior, but didn't read the description. Her stepdaughter told her she had already watched five episodes, but she would watch from the first episode for her. So, she said, "Sure!" and the two watched one episode.
The child finished watching the series on her own at her mother's house. The one episode that the stepmom watched was bloody, but she thought that since she had already watched few episodes at home, it was alright with her biological mother. The girl was not afraid of anything they watched, and even talked about how everything in movies is fake. She said, "Well, apparently it wasn't ok with BM (biological mum)."
The stepmom wrote that she has a son, so she is a mother too and understands parents don't want their kids watching things with themes they don't understand. But unbeknownst to the biological mother, the girl watched the whole series at her mum's house, "yet it's our fault?" Then she said that she doesn't know how to handle the problem.
Meanwhile, "Squid Game" has become Netflix's biggest-ever series, and the company estimated that the show will generate $891 million in value, reported Bloomberg, which cited confidential internal data that was given to the outlet. The series premiered four weeks ago, and the streaming giant paid $21.4 million for the nine-episode show.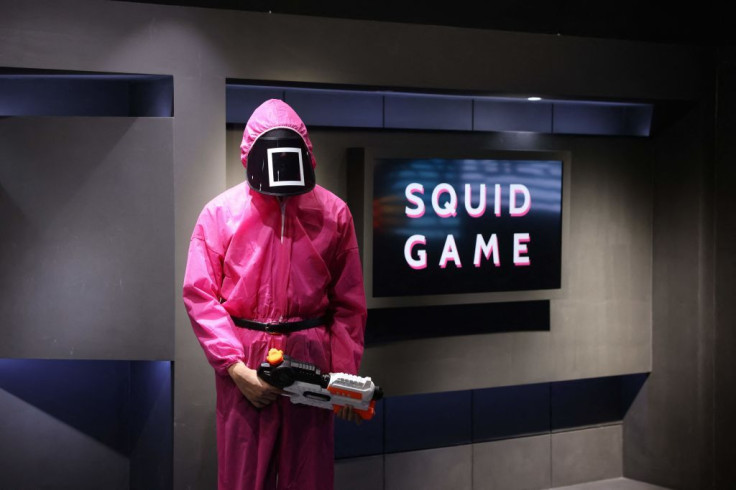 © 2023 Latin Times. All rights reserved. Do not reproduce without permission.