A Florida woman reportedly shot and killed her neighbor after she woke up to find him standing in her bedroom in Pinellas County, Clearwater, Florida on Tuesday, June 21.
On Tuesday morning, June 21, when the homeowner woke up in her house located in the 1600 block of Flagler Drive, she reportedly found that her 26-year-old neighbor, Justin Wright, had broken into her home and was standing in her bedroom. As Wright began attacking the woman, she managed to place a frantic call to 911 and requested help. She then somehow got hold of a gun that she had kept in her house and fatally shot Wright in self-defense, the New York Post reported.
Even though the Clearwater police officers are still only investigating the incident, they have classified it as a case of self-defense at this stage. Meanwhile, it was found that the handgun used in the attack was legally owned by the woman.
According to Police Chief Dan Slaughter, the homeowner had not been living in the house for very long and had only recently moved into the residence. He added that Wright lived next door to that woman. However, he added that whether or not they had prior interactions with each other is still being investigated.
A preliminary investigation revealed that Wright did not have a local criminal history. However, the manner of entry and Wright's motive behind breaking into the house remain unclear, ABC Action News reported.
When Slaughter was asked how the victim was doing emotionally, Slaughter said, "good people don't want to have to do this kind of thing to protect themselves so she's upset."
"It is scary and I've talked to the rest of my neighbors and now they're uncomfortable just to know that somebody would come in your house like that," said Mary Daddario, a neighbor who lives down the street.
"That's something that you can't over because that's a shock. It's an invasion you're going to not ever feel comfortable anymore and I'm sure she's going to go through some sort of mental thing in her mind because of what happened. That's going to play over and over in her mind," Daddario added.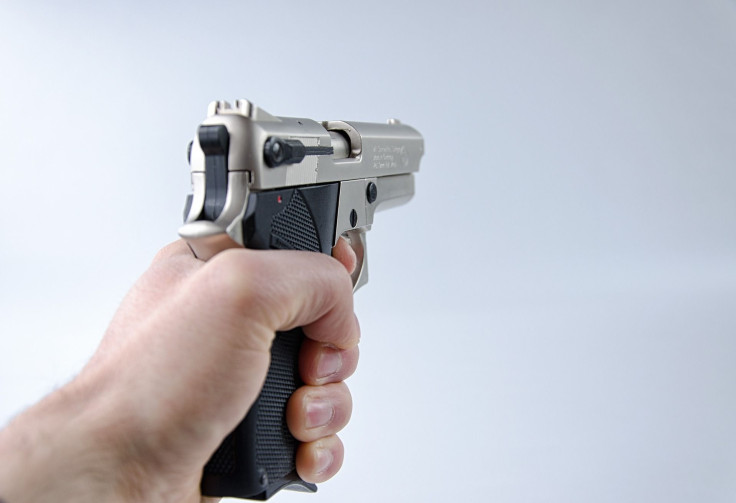 © 2023 Latin Times. All rights reserved. Do not reproduce without permission.