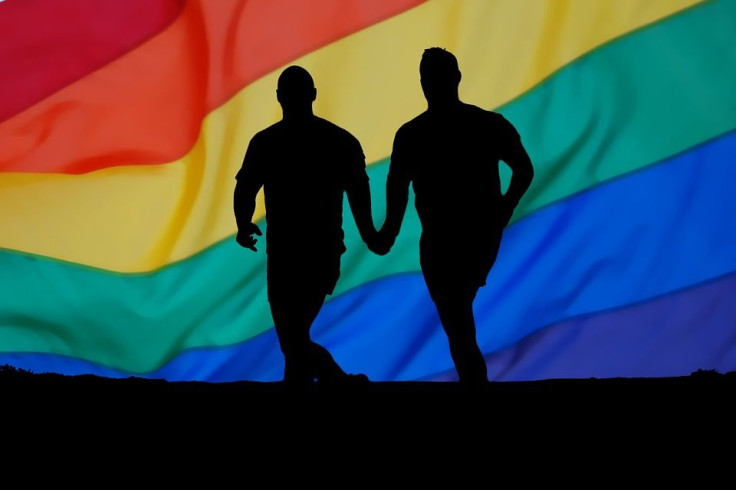 A woman sprayed what appeared to be "holy water" on a gay couple hugging in front of a church in Toluca, about 50 miles west of Mexico City.
A woman, who saw a gay couple hugging in front of a church in Mexico, accused them of spreading immorality to the country's youth and sprayed them with what appeared to be "holy water," NBC News reported.
"Get out right now! I'm going to call the police," the woman said in Spanish while making the sign of the cross.
The encounter was caught on camera and shared by one of the men in a TikTok video. The video has since gone viral and has amassed nearly 400,000 views as of Wednesday afternoon.
Leonardo Hernandez, who posted the video online, can be heard telling the woman in Spanish, "It is bad to hate, lady."
A bystander can also be seen intervening to defend the couple. He can be heard telling the woman, "They are not doing anything. They are just sitting here."
The woman, who was not identified, put a bottle in her purse after spraying the couple. She then said she was calling the authorities and took out her cell phone. In the video, she can be heard saying on the phone that the church is private property and that the couple is not welcome in the "lord's house."
"They are not from here," she says in Spanish. "They come from other depraved countries to teach immorality to the youth here."
Hernandez then appears to also speak with authorities on the woman's phone. He told the officers that he doesn't think hugging his partner is an "immoral act" and that he and his partner have been respectful to the woman even though she "wants to run us out of here."
The person on the phone asked Hernandez to avoid confrontation and leave the steps. Hernandez then thanked the officer before ending the video.
Hernandez, who lives in Mexico City, said that he believes the true meaning of a religion should be about doing good, being respectful, loving your neighbor unconditionally, and being able to love freely. He added that sometimes religion can turn that message into "hate and rejection of a group for the simple fact of loving and being who you are."
Same-sex marriage became legal in all of Mexico's 32 states this past Oct.
"The whole country shines with a huge rainbow," the president of Mexico's highest court, Arturo Zaldívar, wrote on social media after the last state voted on legalization. "Long live the dignity and rights of all people. Love is love."
© 2023 Latin Times. All rights reserved. Do not reproduce without permission.