A Russian woman reportedly miraculously survived a brutal attack in which her abusive husband allegedly plunged a 10-inch knife into her nose.
The horrendous incident took place in the Krasnodar region of Russia after the 60-year-old victim reportedly engaged in a heated altercation with her 64-year-old husband. The argument escalated and, in a fit of rage, the man stabbed the woman in the face with a 10-inch knife, New York Post reported.
The Russian Investigative Committee (RIC) stated that a "quarrel" between the pair developed into the "accused stabbing the [woman] with a knife in the face in the nose." After being stabbed in the face, the unidentified woman ran out into the street in a desperate bid to get help.
"The accused could not complete his criminal intent aimed at killing his wife since the victim was able to run out into the street and call for help," the RIC said.
Concerned neighbors subsequently called an ambulance and summoned law enforcement to the scene. The victim was immediately rushed to a hospital where she underwent surgery to remove the knife. The blade was later successfully taken out from the woman's face.
"Soon after the woman was admitted, she was sent to the operating table … The surgery lasted 60 minutes," a regional health ministry spokesman said.
Even though X-ray images showed that the knife was stuck in her nose and face, the attack did not cause any fatal wounds, according to The Daily Star.
Doctors and law enforcement officers who attended to the victim stated that it was "miraculous" that she survived. Physicians confirmed that even though her nose and sinus areas were damaged in the attack, she would not have life-changing injuries. The victim will reportedly have to undergo restorative treatment for the gruesome wound to her nose and sinus.
Meanwhile, her 64-year-old husband has been detained on suspicion of attempted murder and will remain in custody while the officers conduct a detailed investigation into the stabbing.
In a similar but unrelated incident, a man has been accused of dragging his newlywed wife while she sleeping in their bed, and allegedly proceeded to stab her in the back with a kitchen knife, WalesOnline reported.
In the early hours of Jan. 20 earlier this year, Shashi Annadi, 28, reportedly dragged his wife Poojitha Ettada from their bed and plunged a kitchen knife into her back in Cathays, United Kingdom. The knife reportedly caused damage to the victim's colon and duodenum and caused the potential risk of her bleeding to death.
Annadi has been handed a 16-year extended sentence comprising of 13 years in custody and an extended three-year license period.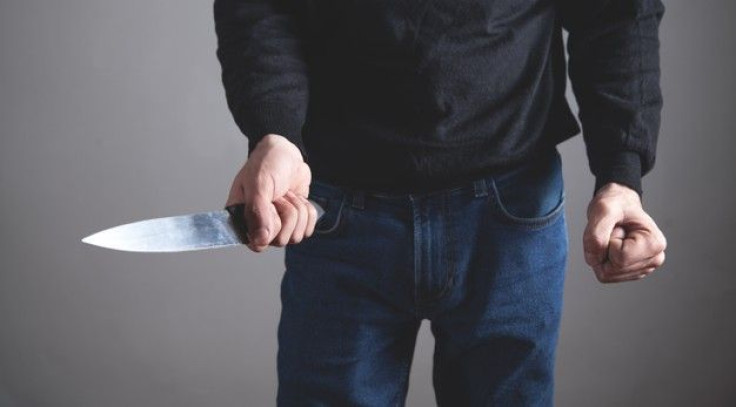 © 2023 Latin Times. All rights reserved. Do not reproduce without permission.