Empowered Afghan women flocked to the streets of Kabul, slamming the Taliban over its newly announced interim government after female officials missed out on any position to lead Afghanistan despite previous promises to create an inclusive administration.
"We want equal rights, we want women in government," the female protesters chanted in determination as they marched down a Kabul street on Wednesday.
However, despite the Taliban campaigns to modernize and respect basic human rights, the demontrators claimed they were dispersed and attacked by members of the Islamic extremist group, the BBC reported.
Women like Sara and Jia, who did not provide their real names for security reasons, said they were lashed with whips and assaulted with batons that emit electric shocks.
On Wednesday, the Taliban announced its interim government, declaring Haqqani network leader Sirajuddin Haqqani, who is currently wanted by the FBI for his dealings with the terrorist group, as the new interior minister.
The official has a $10 million bounty on his head following reports he is holding at least one American national hostage.
Under his rule, Afghan women and the national women's cricket team have been barred from playing sports, according to deputy head of the Taliban's cultural commission, Ahmadullah Wasiq.
The official noted that Islam does not allow women to play any kind of sports where their face and body get exposed, according to The Guardian.
"I don't think women will be allowed to play cricket because women don't need to play cricket," Wasiq said. "In cricket, they might face a situation where their face and body will not be covered. Islam does not allow women to be seen like this."
An Afghan female student, who introduced herself as Sahar, tagged the Taliban as a group of "savage puppets" who are again trying to imprison local women.
"Finally, in the past few decades we are finally able to study, work, speak up, and be considered individuals," she lamented. "However, now, after all, a group of savage puppets is trying to imprison us once again."
"They are taking away the rights that we have gained through years of suffering and fighting. The situation isn't bearable at all."
Her remarks come just over a week after the U.S. capped off the withdrawal of its armed forces from the war-torn nation, which left 13 service members dead following a suicide bombing attack at the Kabul airport's Abbey Gate last month, according to Fox News.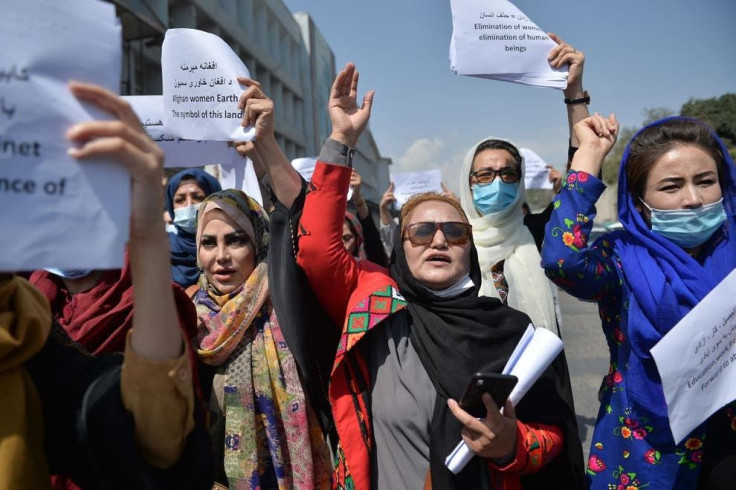 © 2023 Latin Times. All rights reserved. Do not reproduce without permission.