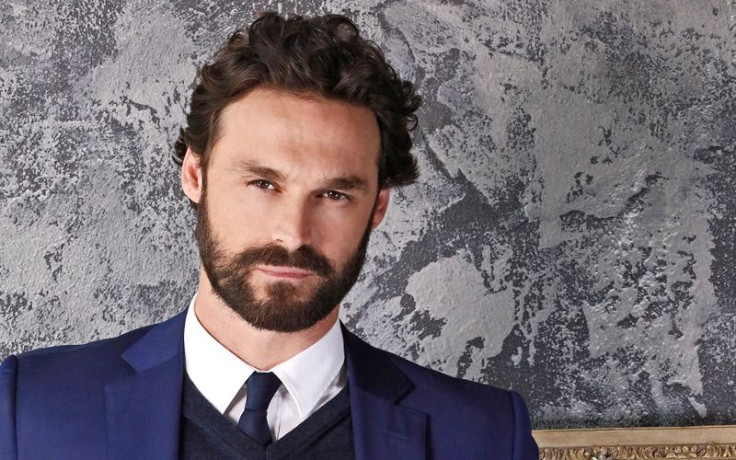 Iván Sánchez returns to Univision with "Yago." Following telenovelas like "La Tempestad" and "Lo Imperdonable," Sánchez is making his primetime comeback with this new thriller from Televisa. "Yago" is a modern crime/drama about a man betrayed by his best friends and the love of his life who, after he is presumed dead, returns with a new face, new identity and a plan to take vengeance on every one of his enemies. This new series produced by Carmen Armendáriz is an exclusive premiere on the Spanish-language network — this means it hasn't aired anywhere else. Continue reading for the Top 10 Reasons To Watch "Yago" Premiere...
1. Iván Sánchez: Fans of the Spanish actor are in for a treat as he will have many spicy scenes. In the preview, we have already seen him shirtless and we will probably see more as the series airs.
2. Gaby De La Garza: This is her first production in Televisa, but telenovela fans know her from "Las Aparicio." The Argos-production was a hit with fans that even led the series to the big screen. Sadly, De La Garza was not part of the film, but fans will be able to get their fix with this Univision series.
3. Flavio Medina: Whenever Flavio is part of a cast of any production, you know we are in for a good one. Medina has been amazing in telenovelas like "Yo No Creo En Los Hombres," "Amor Bravió" and many more. Flavio lives his character and gives his characters dimensions that no other actor can.
4. Carmen Armendariz: The producer of "Yago" is highly-detailed and this is what we need for any series. Carmen Armendariz is extremely meticulous and is sure to make this soap the best.
5. High Quality: Due to the aforementioned, we as viewers can expect a high-quality production. "Yago" is not going to look like a regular telenovela, it will look more like a series as the lighting and camera angles will be much more organic.
6. Fast Paced: "Yago" is expected to be half the episodes of a regular telenovela. This translates to writers telling the same story arc in a reduced amount of episodes, which means that more things will be happening quicker. As viewers we won't want to miss a single episode.
7. Action-Packed: Explosions, pursuits, sex, are all part of "Yago," which will have us as viewers happy and not bored.
8. Cast: The cast also includes Manuel Ojeda, Patricio Castillo, Ximena Romo, Pablo Valentín, Karina Gidi, Jade Fraser, Rosa Maria Bianchi, Juan Carlos Colombo, Adrian Alonso, Sophie Alexander Katz and Ricardo Leguizamo.
9. Worldwide Premiere: "Yago" is an exclusive premiere to Univision, that means that this particular production has not aired anywhere else. Let's appreciate it so the Spanish-language network can air more telenovelas in the US first.
10. We'll be watching and we hope you join us too starting tonight, May 2 at 9pm/8c on Univision.
© 2023 Latin Times. All rights reserved. Do not reproduce without permission.