A 34-year-old reserve police officer from Indiana was to walk down the aisle on Nov. 6, but died just days before his wedding due to COVID-19 complications.
Jeff Lee, who had struggled with a rare kidney disease, died on Oct. 28, according to a GoFundMe campaign.
The week before that he was found in an unresponsive state in his residence and was taken to a hospital. On Oct. 23, he wrote on social media that he had collapsed and was not breathing, according to PEOPLE.
It was at the hospital that he got to know he had tested positive for COVID-19. He shared that he was battling "deathly low oxygen levels, while still dealing with complications from kidney disease and dialysis and am fighting like hell to avoid being put down and going on a ventilator."
Lee said that if his online friends believed in the power of prayer or positive vibes, he could use them as he had a lot of things to look forward to in life, and also requested people to pray for his fiancee, Elizabeth Roller, as she was also infected. Lee promised not to go down without a fight.
Following his death, Roller said that she was just shocked, as reported by IndyStar. She felt that her entire life had been uprooted, and that Lee had so much to live for.
In his inner circle, Lee was known for his love for cars, especially, Toyota Supras. His fiancée said that he would even approach strangers driving Toyota Supras and talk to them. She said that it was a gateway for Lee to talk to people and make friends, and that he loved just helping others get into the car community (Indiana Supra Club) and "learn about cars and just become compassionate about them."
Roller recalled how she met him in October 2018 through a mutual friend. She described him as the "most amazing person," and someone who was generous, kind and a good friend.
In 2018, he was diagnosed with IgA nephropathy, a rare kidney disease, and since then he had been on-and-off working at the police department due to his health condition.
Roller said that the kidney problems made him "high risk" of having COVID complications, and they knew "it would be an issue if he ever did contract" coronavirus. She said, "Unfortunately, our fears were met."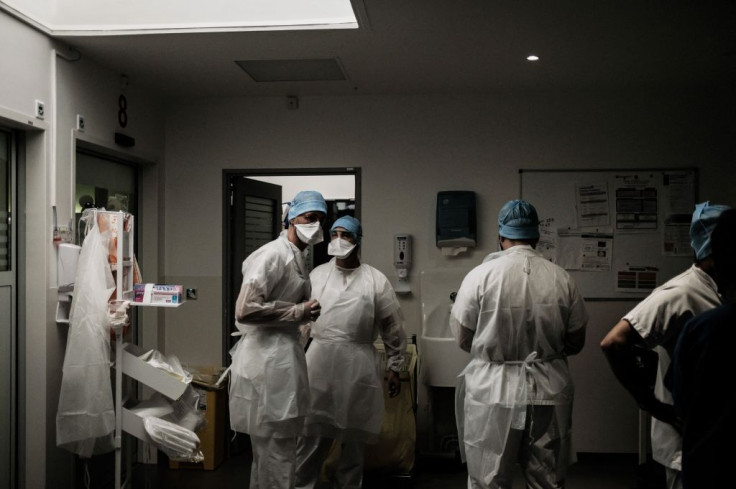 © 2023 Latin Times. All rights reserved. Do not reproduce without permission.