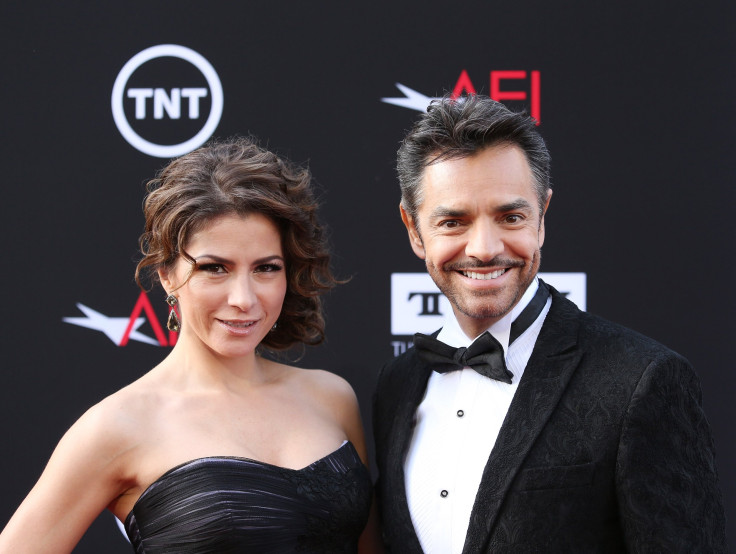 Alessandra Rosaldo is sure making her way into Hollywood. After having a small part in her husband's Eugenio Derbez's "Instructions Not Included," she's ready to fly solo (professionally speaking!). Alessandra has landed another role in a Pantelion Films production that will be distributed by Lionsgate. Not too shabby. Derbez's wife has a small part in "Spare Parts," a movie directed by Sean McNamara. Rosaldo will play "a secondary character, I'm the mother of a teenager played by Carlos PenaVega, who is one of the members of Big Time Rush. I didn't know they were so famous worldwide!" She said in an interview.
Besides PenaVega and Rosaldo, other big names sharing credits with them are Marisa Tomei, Jamie Lee Curtis and George Lopez. "Everything is fantastic. After all the magic and wonderful things happening after 'Instructions Not Included' came the opportunity for me to do my second movie in the United States. This has opened even more doors for me to go to castings and know people," Alessandra added. She went on saying that what she liked about the movie is that is based on a true story.
"Four young hispanics, about 10 years ago, made history in the United States. They won a robotics competition, being high school students, winning over college students. They were four undocumented kids, two were deported. It's such an inspirational story," she revealed.
Besides her Hollywood career, a famous husband, numerous red carpet events and a new baby, Alessandra is also a singer, with her band Sentidos Opuestos, who have decided to prepare more intimate shows for their upcoming tour, which will give them the possibility of playing in smaller venues too, which they're looking forward to do.
© 2023 Latin Times. All rights reserved. Do not reproduce without permission.