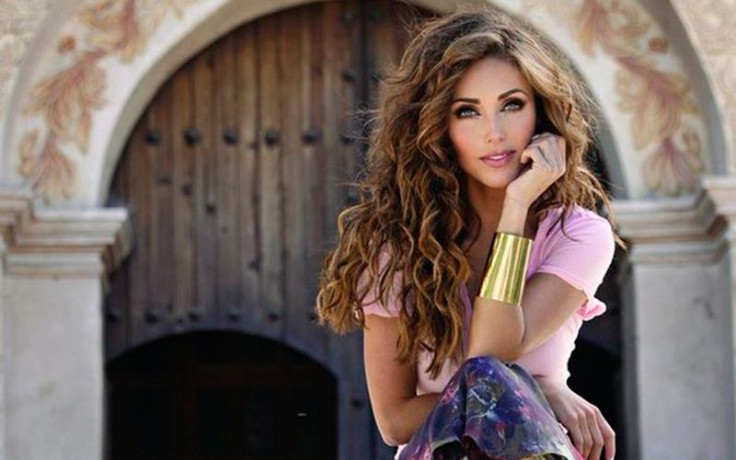 Does Anahí have a bun in the oven? Has the former "Rebelde" star been knocked up? Could she and her husband Manuel Velasco be expecting a baby? Is the "Rumba" singer pregnant? It seems that the news could possibly be confirmed soon, or at least she is trying really hard to become a mother next year according to her own mouth. See, the actress appears on a preview for the FOX Life show "Lucky Ladies" that stars her sister Marichelo. In a clip for the Season 2 premiere, Anahí is heard saying, "maybe I'm pregnant." This hints that we could possibly see the Chiapas First Lady grow her family with her partner, or just bait to watch the show we didn't even know had a Season 1. Watch the video down below and tell us what you think!
Anahi and Manuel Velasco wed earlier this year after many months of speculation. The couple held their wedding at the San Cristóbal de las Casas cathedral. The ceremony was officiated by Bishop Felipe Arizmendi Esquivel. "We share with all of you the happiest moment of our lives," the 31-year-old actress shared on Instagram. Velasco also tweeted the same photo of both of them inside the cathedral with their foreheads touching each other at the altar. "We thank God for blessing our marriage," the politician wrote on Twitter.
In days leading up to the wedding Manuel Velasco had posted an open letter to Reforma where he shot down rumors that he and Anahí were going to have a lavish reception. "My fiancée and I have decided to have a simple ceremony where we will not hold a reception or party." he wrote. "It's false that we will have a honeymoon as the reporter Edgar Hernández mentions, my agenda as the Chiapas governor, will not allow it." As the ceremony ended, white rose petals greeted the now-married couple as indigenous Chamulas were outside waiting.
© 2023 Latin Times. All rights reserved. Do not reproduce without permission.