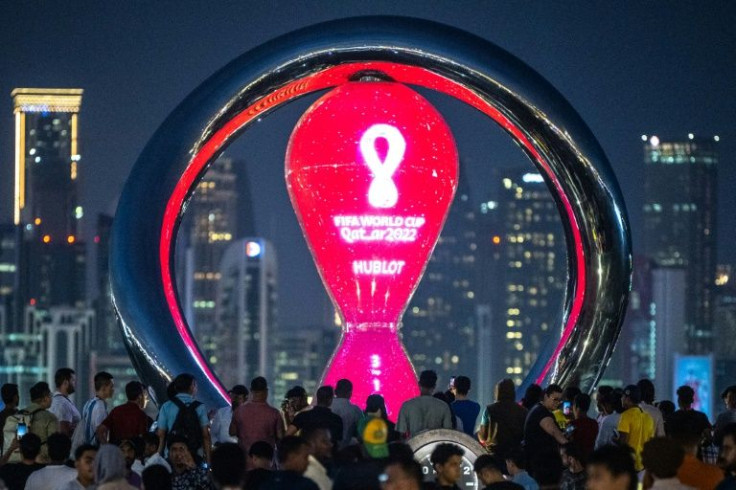 Argentina fans who took off their tops and bared their breasts at the World Cup final evaded arrest in Qatar and got home safely.
Two women, known as Noe Dreams and her friend Milubarbiee on Instagram, celebrated Argentina's World Cup victory in Qatar by going topless. The viewers spotted their topless performance in the stands after they both seemingly flashed the cameras. Their actions risked arrest and even a lengthy prison sentence in Qatar. In Qatar, women are banned from wearing revealing clothing in public and public nudity is forbidden, the Sun reported.
Meanwhile, Noe became an overnight sensation when her brazen stunt in Qatar was picked up by TV crews. Despite the strict laws in Qatar against public nudity, Noe revealed that she has gotten home safely.
After the World Cup, Noe posted a video of herself looking happy on a plane and giving the thumbs up with the caption: "Start the ship for once before they come to pick me up at 1 pm."
She shared a new photo from the final on her Instagram and also uploaded more videos of herself flashing, New York Post reported.
Noe also shared several pictures of herself outside the stadium waving the blue and white Argentinian flag. She also shared a video of Messi and co celebrating following their thrilling penalty shootout victory over France.
In addition to these, she also posted a snap of her and her friend topless in the stands with Argentina flags painted on their breasts. She said that the flag painted was "dedicated" to her friends and family "who always support me with messages and words... to express their pride and good wishes".
She also shared news stories from around the world covering her stunt on her Instagram story.
In her third post, she commented on her World Cup trip and wrote: "Finished the best trip of my life."
Noe also changed her Instagram bio to "the topless girl" as a nod to her newfound fame.
Noe and Milubarbiee were not the only women who flouted the Qatari rules and avoided harsh discipline. Ivana Knoll, a bikini-clad Croatia fan, also did not face any apparent consequences from the country's law enforcement regime.
© 2023 Latin Times. All rights reserved. Do not reproduce without permission.