Ben Affleck is healing. But, there's still a long way for the actor to go before he comes to terms with his reality, and accepts things for what it is. Affleck, who recently made headlines after revealing his divorce to Jennifer Garner as the biggest regret of his life, recently experience a massive breakdown while filming for the upcoming flick, "The Way Back."
Affleck essays the role of a divorcee who's battling alcoholism, who goes on to coach an underdog basketball team. The role bears an eerie resemblance to real-life image, as Affleck has gone on record in the past and stated how alcoholism tore his marriage apart.
Despite the challenges; Gavin O' Connor, the movie's director revealed that Affleck gave his best shot while filming. But, things got a tad intense when Connor decided to let Affleck take charge of a crucial scene—where his character tries to "make amends" with his wife. And, that's when Affleck took the entire crew by shock by getting into the skin of the character.
"It was probably the second take, Ben just had a breakdown," Gavin said in an interview adding, "It was like the dam broke and everything came out." Gavin added, "I just remember the crew, everyone was frozen, watching him bear his soul. It was obviously real. A lot of things that he probably had to say in his own life, or maybe he had said, I don't know."
In all honesty, while Connor knew Affleck would get a little emotional whilst enacting the scene, the outburst haunted the crew on set. So much so, Connor decided to chunk out parts from the scene fearing it would be "too hard for an audience to watch. Too personal."
The movie was filmed during a time when Affleck was constantly checking in to rehabs. There came a point when the team wondered if the movie would ever see the light of day. But Affleck went to great lengths to play the part.
While Affleck's public admission of guilt is said to have given a new lease of life to his friendship with ex-spouse Garner; she made it publicly known that they will not be getting back together just because he's sorry. She's happy for him, but it's also a closed chapter for her. Currently, Affleck and Garner are doing an incredible job as they co-parent their three children Violet, 14, Seraphina, 11, and Samuel, 7.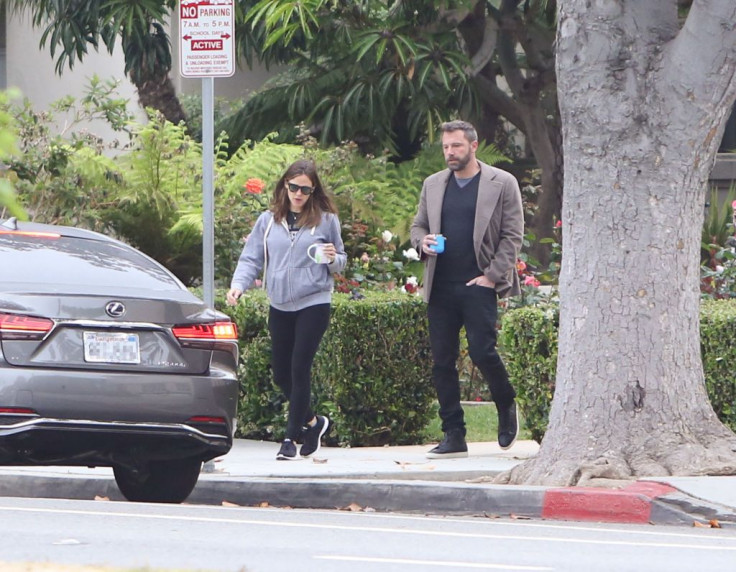 © 2023 Latin Times. All rights reserved. Do not reproduce without permission.