Portuguese footballer Bruno Fernandes said he would be "happy" for Cristiano Ronaldo whether the 37-year-old decides to remain or leave Manchester United.
The five-time Ballon d'Or winner previously confirmed his desire to exit Old Trafford due to his dream of joining the Champions League. Since then, Ronaldo has been linked to several top European Premier League teams; however, there were no specific offers that continued ahead.
Speaking about Ronaldo's ongoing transfer rumors, Fernandes told Eleven Sports, "There is a lot of speculation, but there is no one better than Cristiano to talk about it. I may know a thing or two, but I won't be the one to say it. For now he is a United player, I don't know about his future, if he will leave or if he will not leave. As he said, he will speak soon and they will have time to hear his words and what he has to say."
Despite the uncertainty in CR7's future, the 27-year-old midfielder believed that it is still Ronaldo's decision whether to stay or not. "We have to respect what he wants to do, whatever he wants to do. If he's going to stay, we'll be happy about it, if he's going to leave because he thinks it's best for him, I'll be personally happy for him. The most important thing is that he's okay, at the highest level and make our country proud."
Amid transfer speculations, Ronaldo continued to play with United during its opening games. On Monday, he was positioned on the bench for Man Utd's 2-1 victory over Liverpool. Erik ten Hag said that Ronaldo has a role in the game after being subbed within four minutes of the remaining time.
"I think he can [adapt], and in his whole career and under several managers, he did," the former Ajax boss said during the post-match interview. "In several styles and systems, he always performed. Why can't he do this [again]? His age is not an issue. If you are young, you are good enough, and when you are old, you still deliver the performance, you are also good enough."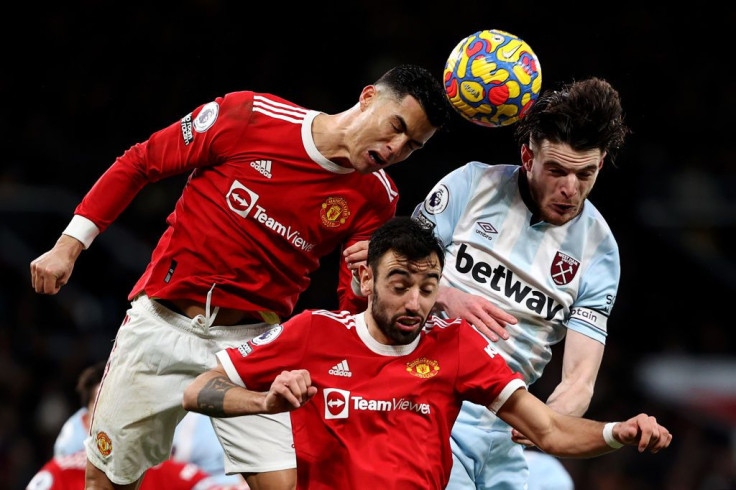 © 2023 Latin Times. All rights reserved. Do not reproduce without permission.