A bus commuter in Kansas City, Missouri has been indicted by a federal jury on Tuesday, Aug. 10 for allegedly possessing more than eight pounds of methamphetamine hidden in his duffel bag while traveling to the city.
Reginald S. Thomas Sr., 52, of Las Vegas, Nevada has reportedly been charged with possessing methamphetamine with the intent to distribute. The indictment replaced a criminal complaint that was previously filed against Thomas on July 28, 2021, FOX4 News reported.
On July 28, 2021, when a bus traveling from Los Angeles, California arrived at a bus station in Kansas City, a police dog reportedly found the presence of drugs in a duffel bag that was among the luggage inside the vehicle.
When the bag was searched by the authorities, they reportedly found a grey denim backpack that contained seven bundles of approximately 8.1 pounds of methamphetamine inside. Thomas, the owner of the duffel bag, was immediately apprehended and questioned by law enforcement officers, according to the United States Department of Justice.
In a similar but unrelated incident, a 30-year-old man has reportedly arrested after being found to be hiding crystal meth in his private part's skin.
Shaft Bang Adams, 30, who has over 20-plus prior convictions against him was reportedly arrested in May for driving with a suspended or revoked license and was booked at the Orange County Jail. When he was subjected to a strip search at the jail, the correctional officers reportedly discovered four white crystal rocks hidden inside his foreskin. The rocks were sent for lab tests and results showed that they tested positive for methamphetamine, Latin Times reported.
Adams has been charged with the possession of meth and introducing contraband into a penal institution.
In another incident, a man who was reportedly traveling for work with 23 kilos of meth hidden in his car's gas tank was nabbed at the U.S.-Mexico border.
Fernando Ramirez, 53, reportedly attempted to enter the country via the Hidalgo point of entry but was intercepted following a second inspection on Dec. 11, 2020.
Ramirez reasoned with border agents that he was on his way to work from his home in Tamaulipas and was allowed entry. He was then again approached by authorities for a second inspection as K-9 agents detected and seized 44 packages of meth from the gasoline tank of his vehicle.
The drugs found had an estimated street value of US$126,500, weighing around 50 pounds. Ramirez eventually confessed to law enforcement that he gets paid US$500 for smuggling the drugs into the U.S. and had been doing so several times before his arrest in 2020.
Ramirez has been ordered to serve a 70-month sentence, followed by a four-year supervised release, U.S. District Judge Randy Crane ordered.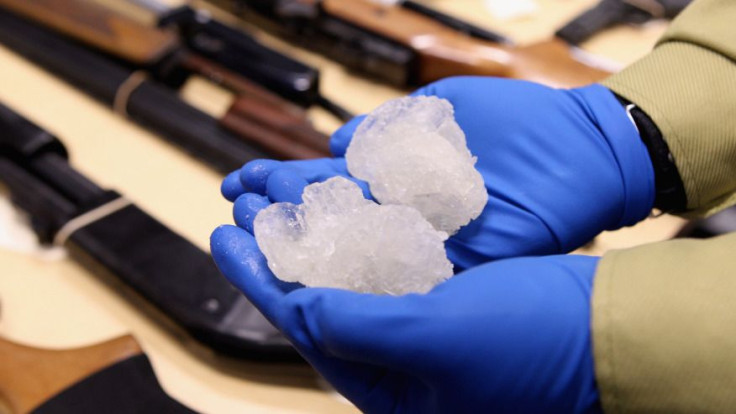 © 2023 Latin Times. All rights reserved. Do not reproduce without permission.