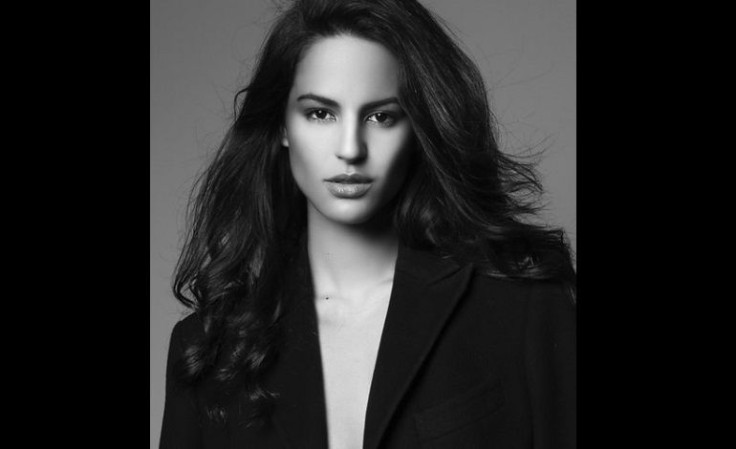 Latina actress Jana Perez plays the role of Princess Chelina Of Zaragosa in the new movie "Cinderella." Princess Chelina of Zaragosa is the most beautiful, enchanting suitor at the ball for Prince Charming, until Cinderella arrives unexpectedly. Having grown up in Barcelona and recently relocated to the outskirts of London, Jana Perez has already worked on an international level. At the age of only 7 years old, she was quickly making her mark by taking lessons in ballet and flamenco and appearing in many commercials. In 2008, Jana signed to an agency in Barcelona which led her to appear in many publications including Grazia, Vogue India, Cosmopolitan and GQ India.
As well as featuring in publications, Jana has become the face for brand campaigns such as Lee Jeans and The Body Shop. Jana has appeared in commercials alongside James Bond Villain, Javier Bardem; Bollywood actor Shahrukh Khan and Bradley Cooper in the 2013 Haagen-Dazs commercial. Jana studied at The London Academy of Music and Dramatic Art (LAMDA) which is a leading British drama school in west London, and is now focusing on her acting and modeling career. Jana spoke to us and shared that she is happy to have been given the role of a princess from London. Perez adds that she grew up with Disney movies and for her, this was a great opportunity.
Jana also told us that it was exciting to see so many billboards all over promoting this project that she was a part of. To her, this was a challenge but she always pushes herself and loves challenges because it only makes her stronger. Jana also shared she loves the message of love this story has and she keeps the message in her heart that one day she will also find her prince in real life. Listen to the full interview below in Spanish with Jana Perez on her role in the film Cinderella in theaters now.
© 2023 Latin Times. All rights reserved. Do not reproduce without permission.