Gruesome new details have emerged in connection with the Jan. 4 murder of a Tulsa woman, who was left to die by her cheating attackers as they reportedly had sex in the victim's bedroom earlier this week.
The suspects, Brinlee Denison, 25, of Saplupa, Oklahoma, and Nicholas Johnson, 28, of Tulsa, are each facing charges of larceny of an automobile and first-degree murder following the killing of Sarah Maguire, 29, at her Tulsa residence, KNWA reported.
According to an affidavit from the Tulsa Police Department, Denison and Johnson beat the victim to death inside her Oklahoma home using a crowbar. Responding cops found Maguire unresponsive and severely beaten on the evening of Jan. 4, noting her car and credit cards had been taken, according to the victim's family.
The next day, authorities tracked the reported stolen vehicle to Arkansas, where they found the suspects asleep inside the car, moving swiftly to take them both into custody. The suspects had reportedly used one of Maguire's credit cards at the Whataburger on College Avenue in Fayetteville.
Law enforcement has since revealed that the pair confessed to having sex in the victim's bed as she "struggle[d] to live" in the next room, according to the Daily Beast.
The 25-year-old suspect also said she was in a romantic relationship with Johnson while dating the victim at the time of her murder. Police then noted that Johnson admitted he was jealous of the relationship between the two women, prompting the 28-year-old to plot Maguire's murder with Denison.
The defendants are being held on a bond of $1 million for murder and an additional $10,000 for larceny of an automobile apiece. Meanwhile, police further accused Denison of transferring money from Maguire's accounts into a new joint account with Johnson.
They remain in custody in Washington County Jail and will be extradited to Oklahoma for a future court appearance.
In a heartbreaking social media post, Maguire's sister Jamie thanked the Tulsa police officers for their hard work as they grieved her death, which she called was a devastating blow for the family.
"My sister Sarah has lost her life in a senseless act of violence," she continued as per the New York Post. "Please keep our family in your prayers as we navigate through this time. Rest assured justice is being served and we owe our greatest debt of gratitude to the Tulsa Police Department."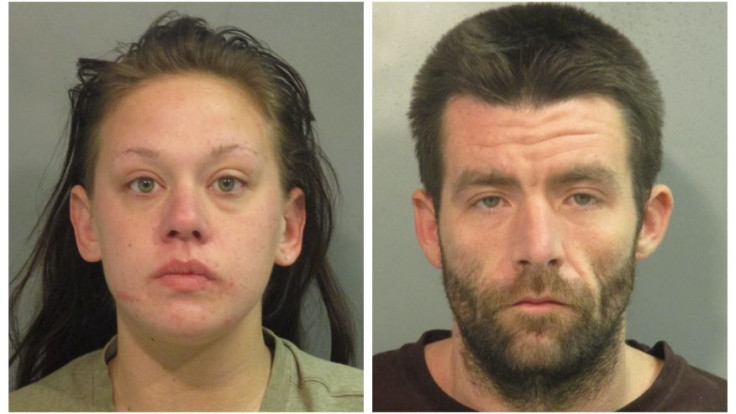 © 2023 Latin Times. All rights reserved. Do not reproduce without permission.