COVID-19 immunizations in Afghanistan decreased by 80% in the first week after the Taliban took Kabul, according to UNICEF, which also warned that half of the few doses given to the country so far are about to expire.
The Taliban took Kabul on Aug. 15, having controlled most parts of Afghanistan earlier in the month after the United States opted to withdraw armed forces after a 20-year conflict.
"There's been an 80% drop in people reached with COVID-19 vaccines" since Taliban took over," a spokesperson for UNICEF told Reuters.
The Guardian said UNICEF, which coordinates the rollout of COVID-19 shots distributed worldwide by the World Health Organization (WHO) vaccine program Covax, said 30,500 people were vaccinated in 23 of the country's 34 provinces in the week since August 15. That is compared to 134,600 people in 30 areas the previous week.
The UNICEF spokesman noted that the UN organization has been urging all Afghan healthcare workers, including women, to return to work. "The drop is understandable, as, in situations of chaos, conflict and emergency, people will prioritize their safety and security first," UNICEF said.
The spokesperson declined to comment on whether the dip in vaccinations was also due to Taliban vaccine skepticism. But the spokesperson warned of the dangers of a prolonged halt in the immunization effort.
According to a UNICEF representative, about 2 million doses of the Johnson & Johnson vaccine delivered to Afghanistan, or about half of the amount so far will expire in November.
According to WHO figures, only 1.2 million doses had been provided in Afghanistan, which has 40 million people, as of Aug. 20.
COVAX has so far supplied nearly 4 million doses to Afghanistan, according to Gavi, which co-leads the program with the WHO.
A Gavi representative declined to comment on whether the Taliban had hampered vaccines, telling Reuters that they're prioritizing working closely with UNICEF and WHO country offices. They had to ensure that they could still handle the COVID-19 vaccination program in the country.
Afghanistan has recorded 153,000 cases and 7,083 deaths since the outbreak began, Sky News said.
Foreigners who stayed in the nation and Afghanis who had helped troops have been hurrying to catch evacuation aircraft in the last week since the Taliban took over the country.
Since Aug. 13, over 9,200 people have been transported to safety in the United Kingdom as part of Operation Pitting.
The Department of Health and Social Care confirmed over the weekend that Afghan refugees arriving in the UK will be given a COVID vaccine as part of the relocation program.
Those arriving in the UK will be given their first dosage of the vaccine upon arrival, with vaccination stations set up at hotel quarantine sites.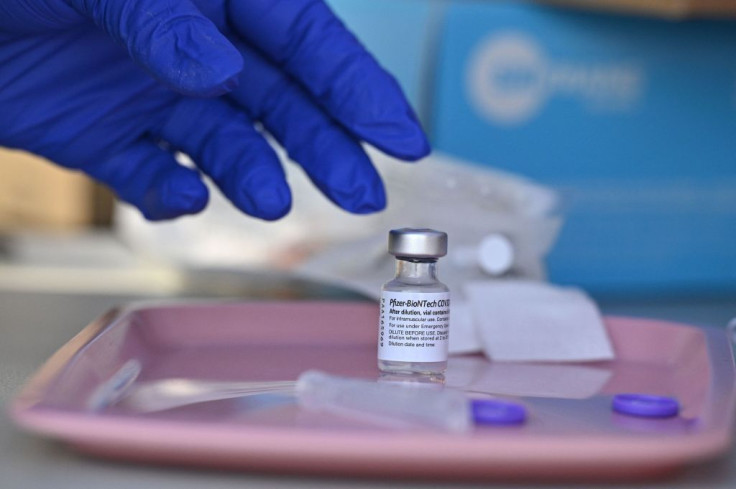 © 2023 Latin Times. All rights reserved. Do not reproduce without permission.