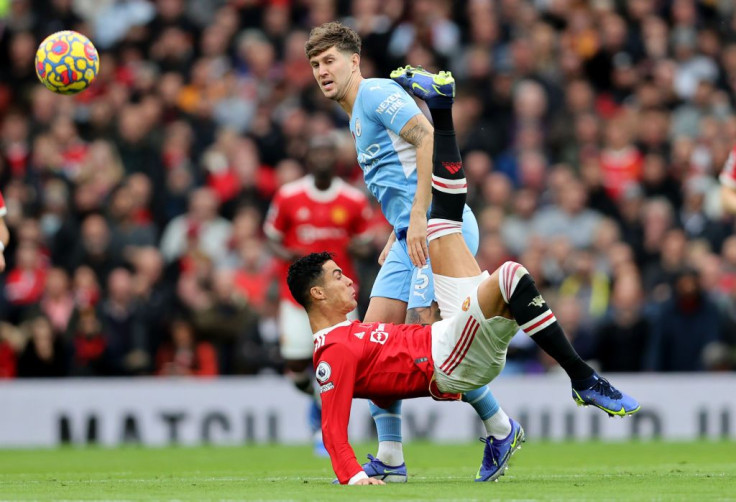 Former Manchester City player Trevor Sinclair commented on Manchester United star Cristiano Ronaldo's "cheap" tackle on Kevin de Bruyne in their recent Premier League game Saturday at Old Trafford.
The Red Devils were defeated in four games by Manchester City. The Sky Blues won a 2-0 victory over the Red Devils at their own home field.
Sinclair, the former player of Manchester City, commented on the game. He said that Ronaldo got away with a "coward's challenge" when he gave a late tackle on City midfielder de Bruyne towards the end of the game, which immediately led to a yellow card. The latter had already been on the ground due to Bruno Fernandes when Ronaldo did his act.
During the game, Manchester United was outshined by the City, falling a goal behind when Eric Bailly turned Joao Cancelo's cross into his own net in the game's seventh minute. Then, before half-time, keeper David de Gea failed to stop Bernardo Silva's effort from sneaking in another goal that doubled their lead. The visitors' win seems to have affected Ronaldo's frustration.
"That's a cheap one," former City star Sinclair told in a convesation with talkSPORT. "The challenge initially went in from Fernandes, and as he's down on the floor after being fouled, Ronaldo launches into that," he added.
Sinclair believed that Ronaldo's attack was naughty and a poor challenge, also hoped de Bruyne is in good condition. He also claimed how Ronaldo has a temper because he doesn't like to lose yet still managed to get away with it, referencing Curtis Jones in the Red Devil's game with Liverpool.
United was beaten by their neighbors. It seems that they are back at the beginning after this defeat. Their loss makes them fifth in the table.
The challenge on de Bruyne is not the first time Ronaldo took out his frustration on Manchester United's opposition. As stated by Sinclair and also witnessed by viewers, Ronaldo had a pretty similar moment in their 5-0 defeat to Liverpool last month. It was when Ronaldo lashed out as Jones was on the ground. The game was considered a historical loss that fans will never forget.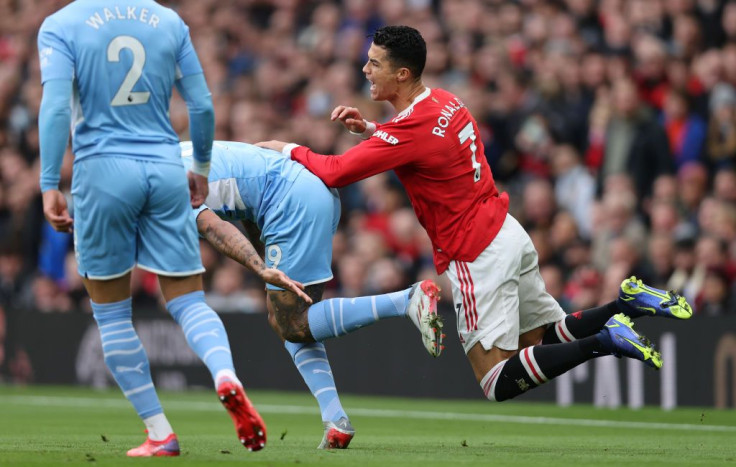 © 2023 Latin Times. All rights reserved. Do not reproduce without permission.