Dippin' Dots boss Stephen Scott Fischer is in hot water after being accused of distributing sexual images of his ex-girlfriend, including to her mother, in a "vicious campaign of harassment," a bombshell lawsuit filed on June 9 at the District Court of Oklahoma County revealed.
Court documents described plaintiff Amanda Brown as a traveling nurse who dated the ice cream company mogul for about two years. It alleges that Fischer harassed the woman during their "toxic" two-year relationship and that the magnate retaliated against her following their breakup in late 2020, NBC News reported.
Fischer had reportedly consistently abused alcohol despite the woman's "frequent" pleas for him to stop.
The victim claimed that her former partner would threaten to withhold money from her unless she gave him lewd snaps when they were still together. He then ultimately used the contents against her and used the pictures as "blackmail" to keep her in tow, according to the 14-paged lawsuit.
Brown allegedly received threatening text messages from her former lover, in which Fischer had warned of sending explicit images of the woman in his possession, following the breakup.
The reported ill messages were sent between December 2019 and January of this year, and were deemed a "relentless and vicious campaign of harassment and retaliation targeting [Brown]." The abuse then culminated in Fischer's non-consensual distribution of the woman's private sexual images to third parties, including the victim's mother, News.com.au noted.
"F**k you, you are not a good person. I just sent you the pics by text that I'm about to send out. You will see what my revenge will do,'' Fischer allegedly raged.
Fischer proceeded to contact Brown's mother on Jan. 14, which was allegedly accompanied by a menacing instruction, "I'm sending this out tomorrow. Then I'm going to file a petition for [the dog]. I asked for a peaceful exit. I said I had a girlfriend and wanted to move on peacefully. I can hurt so much more. Watch."
Fischer also threatened to send the woman's "nudes" to her father and friends that same day.
Additional paperwork filed by Fischer's attorneys from Davidson County alleges that Brown absconded with his car and dog when she transferred to Tennessee for a job, holding his white Chihuahua hostage until she got what she wanted, Fox Business reported.
According to the motion, Fischer filed a lawsuit in Tennessee for the return of his chihuahua, a "white female mixed-breed dog, Microchip No. A39891251," and his vehicle, a 2019 Jaguar F-Pace, which was leased by Fisher in July 2019 and later acquired legal title on March 2 for $46,441.
Brown is seeking punitive damages from Fischer for invasion of privacy, negligence as well as for intentionally causing her "severe emotional distress," according to the lawsuit. However, the ice cream tycoon, whose personal net worth is estimated to be at around $265 million, asserted that the suit is nothing more than a money grab.
Brown had maintained she came forward to lodge the complaint to prevent Fisher from subjecting other women to the same treatment.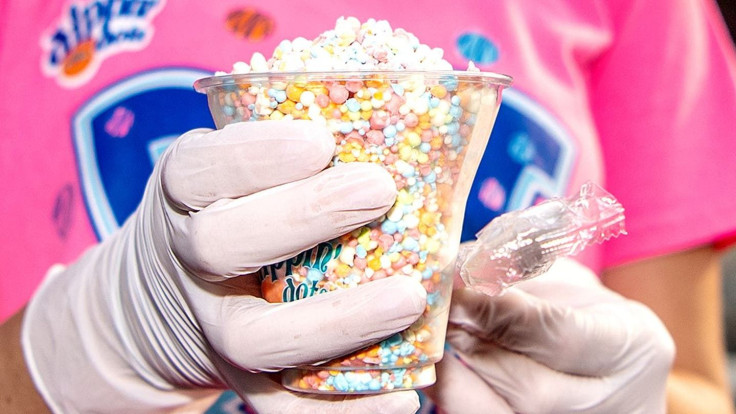 © 2023 Latin Times. All rights reserved. Do not reproduce without permission.