El Salvador became the first country to adopt Bitcoin as legal tender on Tuesday, but the bold rollout got off to a bumpy start in its first hours after users reported that the government-backed bitcoin app was not immediately adopted by various internet platforms, including Apple and Huawei.
President Nayib Bukele would use his Twitter account to explain to his 2.8 million followers and other users the national digital wallet Chivo, a Salvadoran slang for "cool," had been unplugged by the government to connect to more servers and increase capacity after it was inundated with user registrations, USA Today reported.
"We prefer to correct it before we connect it again," Bukele said, urging residents to download the app and provide feedback so app developers could make the necessary adjustments.
Bukele also pressed online stores to stock Chivo, with Huawei later beginning to make it available.
The hassle around remittances is a major factor why the country has declared bitcoin as a legal tender. President Bukele said bitcoin would help save Salvadorans money when they transfer earnings in the United States back home to relatives in El Salvador, noting it will also attract investment.
Last year, a large number of people in the 2.5 million Salvadoran diasporas collectively transferred nearly $6 billion, or roughly 23 percent of the country's gross domestic product, to friends and family in El Salvador.
However, a chunk of these funds was pocketed by the middlemen facilitating these international transfers.
As part of the rollout, Chivo will offer no-fee transactions, allowing quick cross-border payments, according to CNBC.
"Remittances are one area where the status quo in our legacy financial system is terrible, with extraordinarily high fees leveled at populations that can ill afford them," Matt Hougan, the chief investment officer of Bitwise Asset Management, said. "It's a worn-out Twitter saying, but bitcoin does fix this."
However, some El Salvadorians are opposing the move, with more than 1,000 people flocking the streets of San Salvador on Tuesday to rally against the adoption of bitcoin.
Demonstrators would flock in front of the Supreme Court to burn tires and set off fireworks just months after the Legislative Assembly enacted the Bitcoin law in June, Reuters noted.
As bitcoin prices wobbled from more than $52,000 per coin to $42,000, the government purchased an additional 150 bitcoins on Tuesday worth around $7 million. The cryptocurrency would later recover about half of that loss, proving how volatile it is in the market.
The government will back Bitcoin with a $150 million fund, vowing to install 200 Chivo automatic tellers and 50 Bitcoin attention centers in the coming months.
The use of Chivo would be voluntary. Salvadorans who choose to use the virtual wallet will be incentivized and offered $30 worth of credit.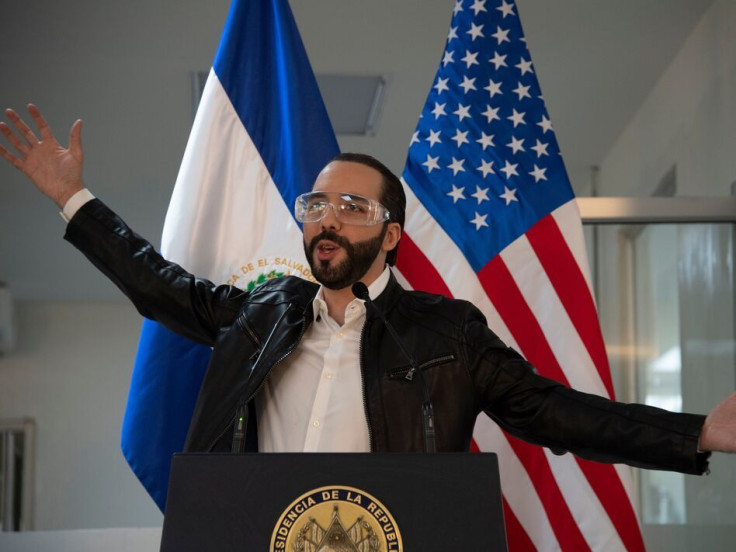 © 2023 Latin Times. All rights reserved. Do not reproduce without permission.