A former Afghan interior minister claimed that Taliban insurgents have been killing youngsters and the elderly in their attempt to govern the country by scaring its citizens.
"Taliban are trying to rule over people by terrorizing, killing young children and elderly citizens," Masoud Andarabi said in a tweet, alongside shocking images of a baby and a young child who were allegedly killed by the insurgents.
"In Andarab, Taliban have been carrying out unwarranted searches of homes, capturing people without reason or justification and killing innocent citizens. As a result, people have had to rise against their brutality to protect their lives, honor, dignity and property," he added.
"I think there will be backs and pushes and resistance. It shows that if the Taliban do not adjust to today's Afghanistan, these pocket resistances will keep popping up. The resistance will continue in any form across the country," he said per an online tabloid.
Andarabi shared the images on the same day that the largest resistance group still fighting the Taliban strongly denied that their surrender was being discussed.
Many of whom, according to another report from an online tabloid, were trained by Western troops have joined forces with local militia from a base in the Panjshir Valley, northeast of Kabul, ex-Afghan soldiers.
The outfit is directed by Ahmad Massoud, a Sandhurst graduate, and fights under the National Resistance Front of Afghanistan [NRF].
Following a series of attacks on the country's security forces, Andarabi was fired by now-former President Ashraf Ghani in March.
Andarabi had failed to apprehend a militia commander whose troops shot down an aircraft in central Wardak province, killing nine security force members, according to a senior security officer.
Andarabi had been given orders to arrest the commander many weeks prior.
After a dramatic march into Kabul's capital, the organization now controls practically all of Afghanistan.
It comes after reports that Jihadist commanders were instructing imams to submit them names of unmarried women between the ages of 12 and 45 for their warriors to marry.
Three additional districts north of Kabul were seized by the Taliban on Monday, and soldiers surrounded Panjshir, the final province outside of their control.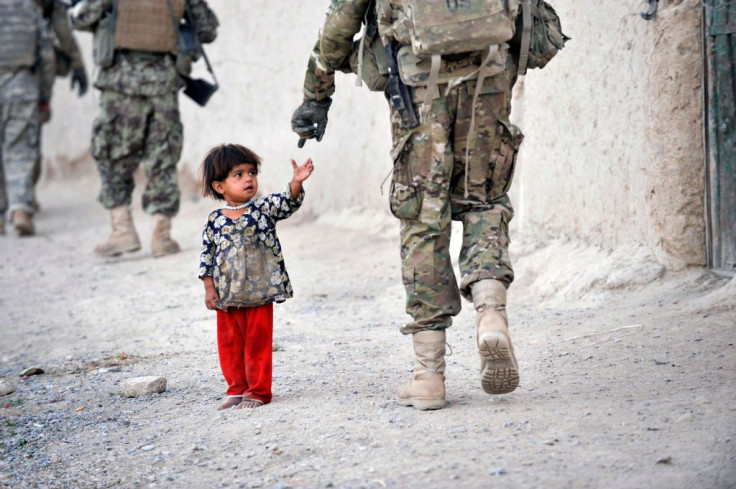 © 2023 Latin Times. All rights reserved. Do not reproduce without permission.