Republican congressman George Santos snapped when an OAN host asked him about the sincerity of his apology for lying about his background as well as his personal history.
During an interview with the OAN network, host Caitlin Sinclair seemed to sympathize with Santos over the negative press coverage that he's got over his false claims. Then she challenged him over the lies, along with the sincerity of his apology after which his mood soured. Sinclair said that history has shown that the people of America can pretty much forgive anything, but that "starts with a sincere apology." She noted that normally a lot of remorse is shown, but the prevailing opinion is that he has not yet shown that.
As Sinclair pointed out that he seemed to be becoming angry, Santos replied by saying that he didn't know what she meant by that, "because I have." He said that he was sorry many times and he has "behaved as if I'm sorry." He told the host that if she wanted to compare emotions, people show them differently. Then he said that he was "deeply sorry." He also said that he doesn't know what "looking sorry looks like to you, Caitlin."
On Tuesday, Santos said that he would step down from serving on committees in the U.S. House of Representatives, reported BBC. He faced growing calls to quit after he admitted fabricating parts of his resume as well as biography since his election in New York in 2022. His decision to step down means that he will not sit on the small business committee and the science, space and technology committees.
He did apologize for some of his lies, but he has also sought to present them as harmless embellishments of his resume, according to Business Insider. He was found to have lied about his career and personal and family history. The false claims included that his mother was present at 9/11 and that his family managed to flee the Holocaust. He is now facing an investigation from federal authorities in New York in connection with his financial affairs. Authorities in Brazil are also investigating him over allegations that he used a stolen checkbook.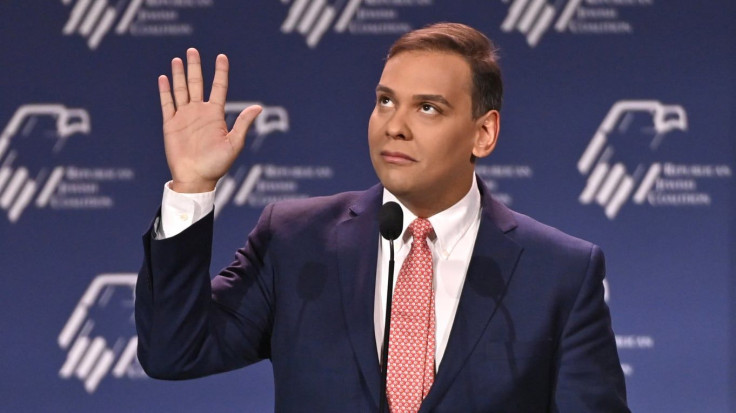 © 2023 Latin Times. All rights reserved. Do not reproduce without permission.