Several gunmen shot and killed the son of Celaya mayor in Mexico's state of Guanajuato inside his vehicle Wednesday afternoon.
The attackers ambushed Guillermo Mendoza Suarez, the son of Celaya mayor Javier Mendoza Marquez, at about 3 p.m. local time at the intersection of Madero and 2 de Abril streets, Borderland Beat reported.
According to Milenio, the mayor's son's body was discovered inside his black Grand Cherokee SUV. Local reports added that armed individuals shot Mendoza Suarez as he was in the area doing some shopping.
The passenger side glass had many gunshot holes, which could be seen in a video of the incident's aftermath. Authorities stated that this suggested that either the shooters were close to the mayor's son at the time of the shooting or were accurate and well-trained.
After the mayor's son was killed, screenshots of a threat that the armed men allegedly made were shared online for hours. The mayor was the target of a threat that stated his family would be murdered unless he honored the terms of an earlier agreement with the criminal organization.
Borderland Beat stated that it has not yet been determined whether the communication was genuine. The Governor of Guanajuato, Diego Sinhue Rodríguez Vallejo, condemned the cowardly attack against the mayor's son through his official Twitter account.
The mayor's son was likewise grieved by the Celaya City Council, who offered the mayor and his wife Rosita Suarez condolences.
This horrifying tragedy was the most recent in a string of violent incidents that plagued Guanajuato's troubled Mexican state. Following shootouts with police and the burning of vehicles and stores, members of the notorious Jalisco cartel recently caused extensive mayhem in Guanajuato.
Due to conflicts between Mexican drug cartels, Guanajuato is currently the most violent state in Mexico regarding murder rates. In terms of population, Guanajuato is the sixth most populous of Mexico's 32 federal states. According to La Prensa Latina, the state had 1,566 killings in the first half of this year.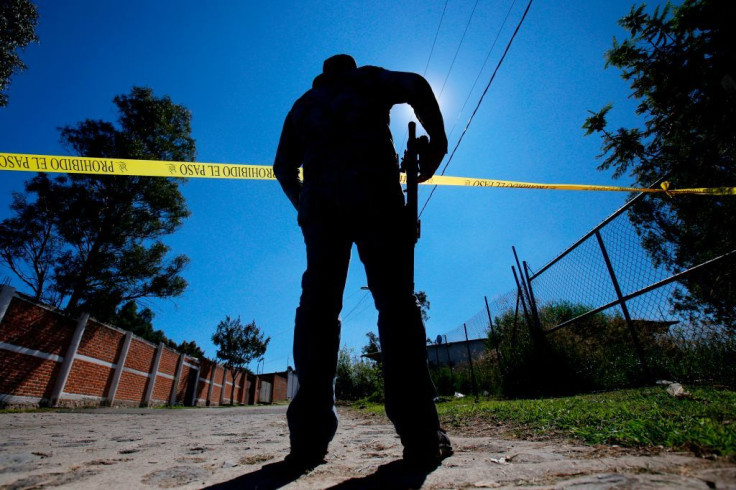 © 2023 Latin Times. All rights reserved. Do not reproduce without permission.