A disagreement with Burger Kind employees in Memphis, Tennessee nearly had tragic consequences. The drive-through workers narrowly escaped when an unknown woman shot at them through the drive-through window on Tuesday, March 30.
The incident was reported to the police. Revealing images from the surveillance footage of the fast-food joint, Memphis Police have requested members of the public to share any relevant information.
The Burger King on Winchester Road was the scene where the unidentified gun-wielding woman shot at the drive-through employees. The incident occurred when the woman, accompanied by a man who was driving a grey sedan, arrived at the drive-through. After placing an order, the woman reportedly got into an argument with the employees.
According to Memphis Police Department, the woman got out from the front passenger side seat. She approached the window and continued to argue with the employees. She then took out a black handgun and opened fire through the window, targeting the employees inside.
After firing a few rounds, the woman returned to the vehicle and escaped from the scene. Police arrived at the location after the incident was reported. No medical assistance was required as the employees escaped unharmed through a door in the back when the woman started shooting.
Retrieving surveillance footage from the drive-through, police released images of the suspect and the vehicle on Friday, April 2. In the images the woman can be seen at the window, pointing a gun inside. Another image shared by the police shows the vehicle that is believed to be involved in the incident. Crime Stoppers of Memphis and Shelby County have offered a $1,000 reward for leads that could lead to the arrest of the individuals involved.
Eddie House, a customer, told ABC13 News that while the crime was disappointing it was not surprising. He pointed out that the area needed more security and police presence for it to be safe. Another customer, Dewayne Wilson, said that he was glad the employees were unharmed in the incident. He said, "I hate they were impatient. Kids work there."
The investigation remains ongoing as police have urged locals to share any relevant information to help them identify the woman and her accomplice.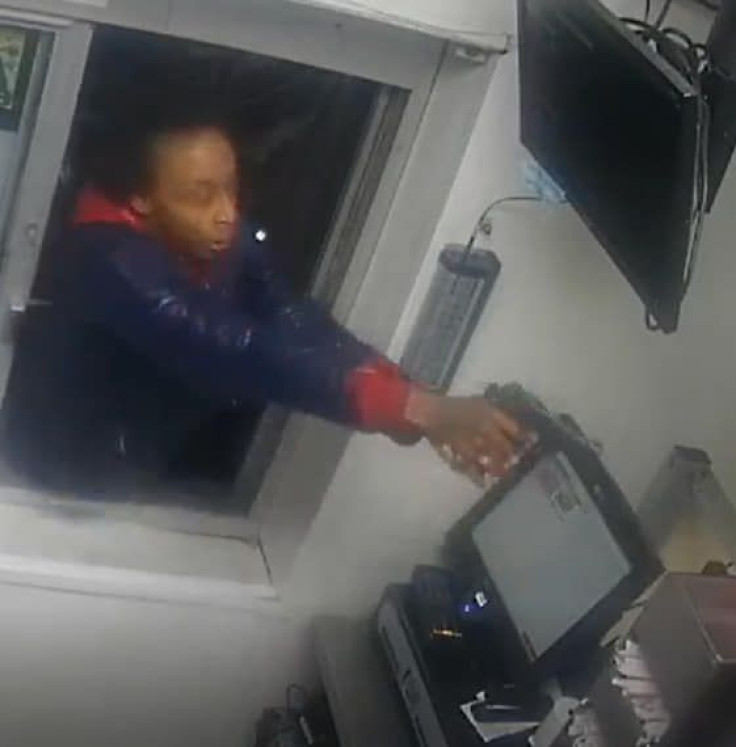 © 2023 Latin Times. All rights reserved. Do not reproduce without permission.