Several reports said King Charles III will closely check his son Prince Harry and daughter Meghan Markle because he is protective of the crown after Queen Elizabeth died.
As they prepare to stand down from their royal duties in 2020, the Duke and Duchess of Sussex have a variety of personal activities, some of which are connected to their charities.
While His Majesty avoids the news about him, Duncan Larcombe, a former royal editor at The Sun for ten years, thought he would be informed of Markle and Prince Harry's outings.
"[King] Charles' modus operandi has been to pretty much try and ignore any stuff that's written and said about him. But, on Meghan, I would be very, very surprised if he weren't being made aware of every kind of keynote interview and commercial stuff because they have to," Larcombe, an award-winning British journalist and commentator, told Fox News Digital.
Larcombe said King Charles III couldn't let the Sussexes harm the monarchy, adding that doing so is a "practical" action in a "business sense."
"It's the royal family brand. It is a fact Meghan is trading on the brand that King Charles is now very much in charge of. So yes, he will be watching, it will be far more in a business sense. He won't want her to be saying things that could be damaging to the reputations of the royal family and, in particular, things that, in his opinion, are utterly untrue and unfair," the expert added.
"It's a practical thing. The business of family has to be protected, and there is only so much the new King will tolerate of Meghan cashing in."
According to several sources, the royal family is in a panic over Prince Harry's impending memoir. An unnamed insider told Radar Online that King Charles has given his youngest son an ultimatum regarding his memoir.
He allegedly begged his son not to reveal the family's secrets after entering a "severe crisis-management mode" since Prince Harry "holds the key to a closet full of dark secrets." Otherwise, he might take away the royal titles from him, his wife, Meghan Markle, and their children.
"The King has issued a firm warning to Harry that if he rats him out in any way in the book, Harry's whole family will be stripped of their titles. And he'll be cut off from royal life for good! There have been last-minute additions about the Queen's legacy, and he's also toned down some parts about Charles," the anonymous tipster added.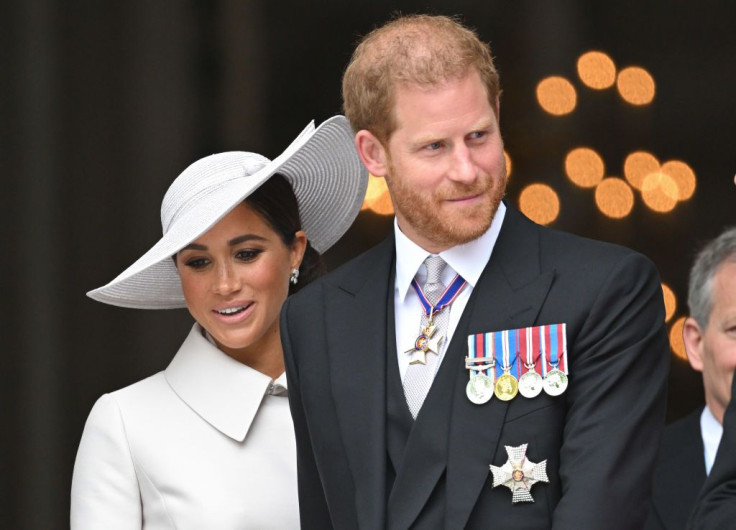 © 2023 Latin Times. All rights reserved. Do not reproduce without permission.