A man has been nabbed after reportedly stealing nearly $400 worth of sex toys and vibrators from an adult novelty store in Elyria, Ohio on Saturday, March 26.
On Saturday morning, law enforcement responded to a panic alarm that was sent out from a Cirilla's store in Elyria, a city 30 miles west of Cleveland. Cirilla is an adult entertainment establishment, a 60-store chain with outlets across the Midwest.
After the police reached the area, officers spotted Joshua Millsap, 28, exiting Cirilla's and entering the passenger side of a Ford sedan parked outside. He was reportedly "carrying a large knife on his hip."
Seeing him enter the vehicle, law enforcement immediately walked up to him and confronted the theft suspect. After being confronted by the police, Millsap reportedly admitted to stealing merchandise worth $336.93 from the store, the Smoking Gun reported.
The officers searched his vehicle and recovered a handful of sex toys from the car's passenger seat. However, a clerk working in the store told the officers that several other items were still missing. Millsap then revealed that he had cut a slit in his jacket and had concealed several other adult toys inside his clothes. The officers subsequently checked the jacket and found the remaining missing sex toys, FOX 8 News reported.
Millsap, of LaGrange, was cited with a theft misdemeanor in the case. Since Millsap was the subject of an outstanding warrant in another jurisdiction, Elyria police turned the suspect over to the Ohio State Patrol.
In a similar but unrelated incident, a Palmetto man identified as Craig Pierce, 45, reportedly broke into two Bradenton adult video stores, XTC Adult Superstore located at 1008 Cortez Road on June 10, 2021, and CJ's Adult Store located at 4949 14th St. W, on May 22, 2021, and robbed the shops of sex toys and lingerie, Latin Times reported.
According to CCTV surveillance footage obtained from CJ's Adult Store, Pierce was seen entering the establishment by recklessly breaking a window using a rock in early June 2021. He was seen escaping with a handful of items including a few pairs of "queen size" women's lingerie and various sex toys in his scooter.
Previously, in May 2021, Pierce broke into XTC Adult Superstore and stole some $800 worth of women's apparel, a black wig, and several sex toys.
Deputies reportedly tracked down Pierce after the sheriff's office published images of the burglary suspect to the public. Deputies then conducted a search of his home and recovered a handful of the items lifted from the stores.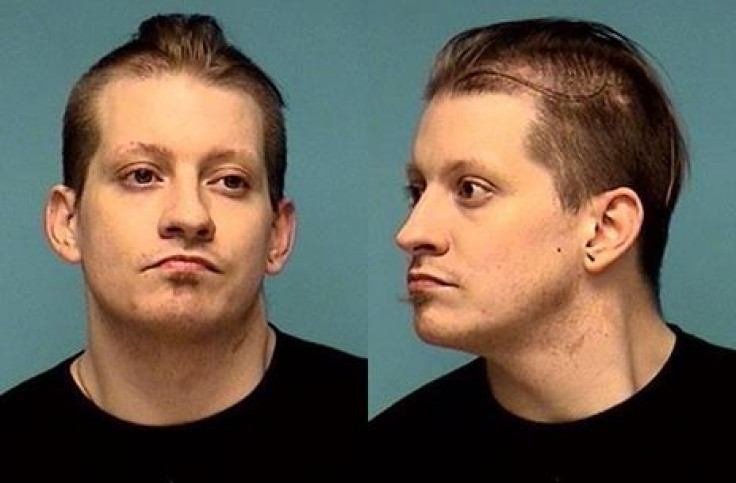 © 2023 Latin Times. All rights reserved. Do not reproduce without permission.