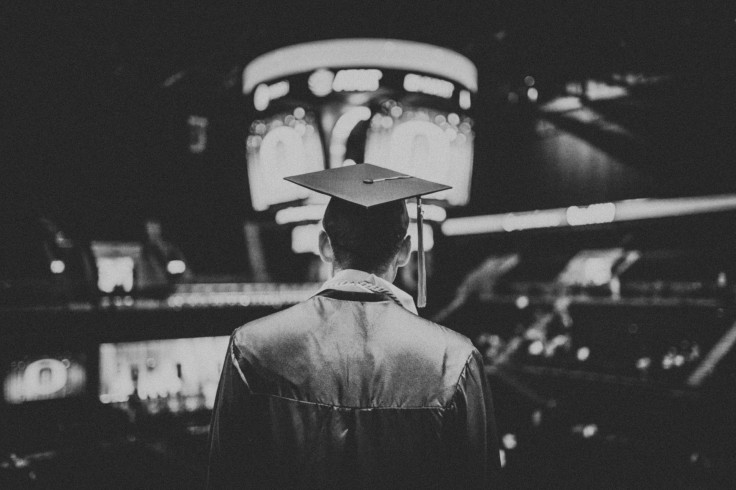 In the week's top stories, we reported on how the graduation gap for Latinos is growing and what is needed to catch up with the rest of the U.S. We also discussed a poll revealing how Americans see Mexicans and Mexico's government, and where the Hispanic consumer confidence is at the moment.
Despite increasing college enrollment rates for Latinos, graduation rates are lagging behind those of their white and non-Hispanic counterparts.
According to a report from Excelencia in Education, a Latino-founded and led non-profit organization that promotes Latino education, only 28 percent of adults from this demographic in the U.S. hold a college degree versus 48 percent of white adults. And this is despite having similar enrollment rates: 21 percent for Latinos and 23 percent for White students.
While a majority of American citizens have high regard for Mexicans living legally in the country, only a few consider Mexico as a close ally, and most have an unfavorable view of the Mexican government, reveals a poll released this week.
A Person Institute/AP-NORC poll reveals that while only 16% of American adults view their southern neighbor as a close ally, two-thirds consider that both countries share responsibility for preventing illegal immigration into the U.S. And 73% say both countries are responsible for preventing illegal drug trafficking.
A new survey by the Florida Atlantic University shows that Hispanic consumer confidence in the economy has declined in the third quarter of 2023.
The Hispanic Consumer Sentiment Index (HCSI) decreased to 74.7% in this period, compared to 83.4% in the one prior. Four out of the five questions used to generate the index showed lower levels of confidence when compared to the second quarter of the year.
Money Geek released a report detailing the cities where Latina find the most financial prosperity. Doral, in Miami, came on top, while Downey, in California, followed suit.
Notably, Doral has the highest rate in the U.S. of Latinas with bachelor's degrees or higher, with 51% of Hispanic American women checking that box. 83% of people in Doral are Hispanic or Latino, with 8% of Hispanic women living below the poverty line.
"Who better to lead this planet and dive into the unknown than a migrant farmworker?" The sentence captures the premise of "A Million Miles Away," a recently-released movie about former Latino NASA astronaut José M. Hernández that streams in Prime Video.
The film follows the story of Hernandez —played by Mexican-American actor Michael Peña — and his journey from being a farmworker with his family to becoming one of NASA's few Latino astronauts.
Jennifferre Mancillas was working as a bedside nurse in 2021, when she was invited to a hackathon as part of Johnson and Johnson's Nurse Innovation Fellowship. There, she found inspiration to launch a tech startup that would tend to her sector.
"That's when the entrepreneurial portion of my journey began and I met my co-founder (Anthony Scarpone-Lambert), who has a nursing background also," said Mancillas, co-founder and COO of Adni, a nursing marketplace and recruiting platform.
Mancillas and Scarpone-Lambert partook in the prestigious Y Combinator accelerator program in the summer of 2021 and later that year they launched uNight Light, a wearable light meant to help healthcare workers illuminate their workspace without disturbing patients.
Mancillas said that the product was a catalyst to start the marketplace. Since then, Adni has grown into an AI-powered platform that helps healthcare organizations recruit workers and improve retention rates by rewarding them with items from their marketplace.
More than 330 players and coaches will jump to the fields across weeks 7 and 8 of the season wearing international flag decals representing the pool of nationalities in the NFL, the league said.
Players will add flags to their helmets and coaches will wear patches on their jackets "to represent the ever-growing pool of various nationalities and cultures that make up the league," said the NFL in a press release.
© 2023 Latin Times. All rights reserved. Do not reproduce without permission.