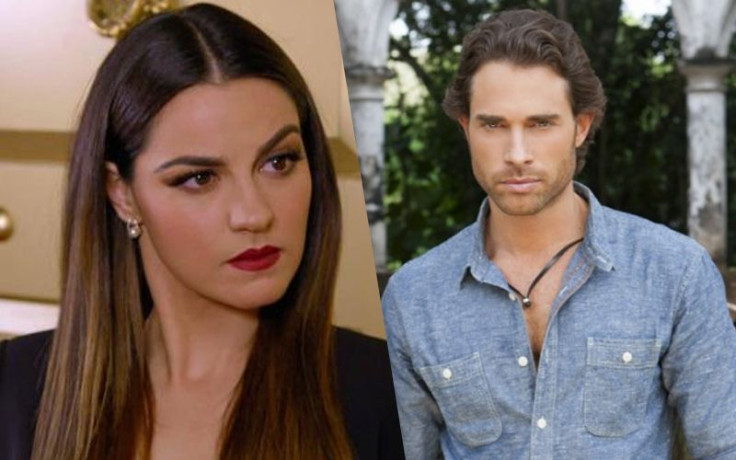 Maite Perroni is one of Mexico's biggest telenovela stars of the moment. Coming off the successful run of "Antes Muerta Que Lichita," many of her fans are already looking for her return. As of now we don't know when that will be, but her followers had the opportunity to ask the actress questions and one in particular caught our eye. One of the users asked what heartthrob she would like to star in, in a future project. Perroni answered: "With my dear friend Sebastián Rulli."
We think Perroni is on to something there as they would make a spectacular couple. The sad thing is that Rulli is already in a project, opposite his real life girlfriend Angelique Boyer. In this melodrama, Rulli is set to play two different characters, while Boyer will give life to triplets. The Televisa production is already filming in Mexico and is set to premiere later this year. For now, we can only dream of seeing Maite and Sebastián as a couple in a melodrama, but we also know that dreams come true and this pairing will most likely happen one of these days.
Maite Perroni also mentioned that she would love to work with Ana Brenda Contreras ("Corazón Indomable") and Angelique Boyer ("Lo Que La Vida Me Robó"), when asked by another fan. "It would be awesome, I love their work, they are talented, beautiful women that I admire," she wrote. If you remember, Perroni already shared the small screen with Boyer during their "Rebelde" days. Boyer played the character of Vico Paz, who was part of Mia Colucci's (Anahi) posse, while Perroni was the very smart Lupita, part of Roberta Pardo's (Dulce Maria) group.
As we wait for Maite Perroni's return to telenovelas, tell us what male hottie you would like her to be paired up with.
© 2023 Latin Times. All rights reserved. Do not reproduce without permission.