A Mexican man who reportedly attempted to smuggle a cache of meth worth around US$1 million, inside juice boxes, glass beer bottles, and coolers, into the United States has been convicted of conspiracy to import and the importation of controlled substances.
Juan Victor Larraga-Solano, 32, a Mexican citizen, reportedly attempted to enter the United States through the Lincoln-Juarez International Bridge in Laredo on March 8, 2020. He had set out to enter the border claiming that he was importing glass beer bottles, juice boxes, and meat contained in coolers from Mexico into the country.
However, when law enforcement inspected his haul, they reportedly noticed that the juice boxes sounded as if they contained rocks when they were shaken. They also noticed that the glass beer bottles which he said contained beer did not have any bubbles.
A follow-up X-ray examination also revealed anomalies in the walls of the coolers. A thorough inspection revealed 56 packages of meth and 12 beer bottles containing liquid meth in Larraga-Solano's possession, according to the United States Department of Justice.
The authorities seized a total of 44.56 kilograms of meth worth an estimated street value of more than US$1.1 million from Larraga-Solano.
Larraga-Solano's sentencing is set for Nov. 30. He faces up to life in federal prison and a possible maximum fine of US$10 million.
In a similar but unrelated incident, a middle-aged Peruvian woman who tried to enter the United States was nabbed with approximately seven kilograms of cocaine concealed within wrapped chocolate candy inside her luggage in March 2019, Latin Times reported.
Yolanda Fonseca Melgarejo, 59, a legal permanent resident of the United States and a citizen of Peru, has pleaded guilty to one count of importation of controlled substances at the Newark Federal Court.
Melgarejo arrived at Newark Liberty International Airport on March 31, 2019, following a flight from Lima, Peru. The woman was shortly seized by Customs officers upon arrival after some seven kilograms of cocaine was seized from her checked baggage. It was discovered that Melgarejo and her accomplices tried to pass off the drugs by hiding them inside wrapped chocolate bars.
Melgarejo has been charged with a mandatory minimum penalty of 10 years in prison, a potential maximum penalty of life in prison, and a maximum fine of US$10 million dollars for her crime. Her sentencing is reportedly scheduled for Oct. 14, 2021.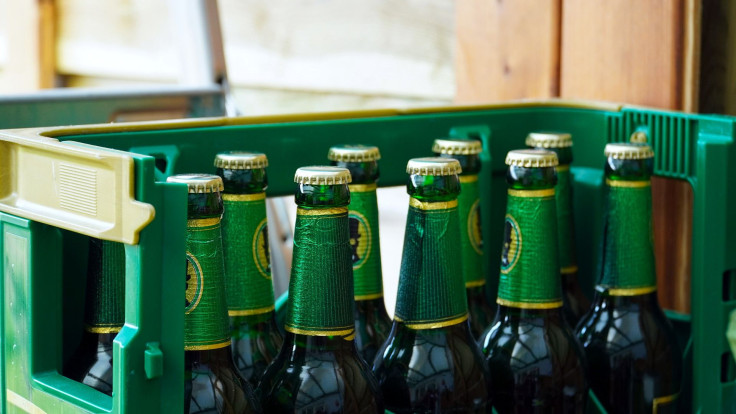 © 2023 Latin Times. All rights reserved. Do not reproduce without permission.