An Indian man reportedly went on a violent stabbing spree at a hospital in northern India, knifing a doctor and a sanitation attendant, after his girlfriend allegedly refused to speak to him.
The man, identified as a resident of Tatangchen, reportedly visited state-run STNM Hospital in Sikkim, India earlier this week to check on his girlfriend who was attending to a sick relative at the facility.
When she refused to talk to him over unexplained circumstances, however, he allegedly pulled out a knife and proceeded to go on a bloody stabbing spree, slashing a doctor and a sanitation attendant who were on duty at the time. The incident took place at a public hospital in Gangtok, Sikkim, India on Tuesday, Dec. 14, India Today reported.
The woman had reportedly refused to answer his calls, spurring him to storm the hospital to get her attention. Upon his arrival at the hospital, however, his girlfriend refused to see him. This seemingly angered the man, and in a fit of rage, he attacked a cardiologist and a sanitation attendant with a knife in hand. The two victims are currently undergoing treatment at the hospital and are reportedly in critical condition.
The violence caused a large commotion at the hospital and raised questions about the facility's security. When officers finally arrived to apprehend the suspect, he was seen roaming around the hospital with the blood-stained knife in his hand.
Upon interrogation after being taken into custody, the accused said that he had the knife in his possession with the intention of killing his brother-in-law who works with the government. The accused was allegedly involved in a feud over finances with his brother-in-law, NDTV reported.
The police officers have registered a case against the suspect and further investigation is underway.
In a similar but unrelated incident, a man dressed as the Joker for Halloween went on a stabbing spree on a Tokyo train before starting a fire and injuring at least 17 commuters on Oct. 31, Latin Times reported.
The 24-year-old suspect, who reportedly wore a green shirt, indigo suit, and purple coat, brandished his knife, before proceeding to randomly assault passengers on the train. After which, he allegedly spilled flammable fluid around the carriage before igniting a fire on the Keio express line bound for Shinjuku.
After he was arrested, the suspect reportedly told the officers that he wanted to kill innocent lives and face a death sentence for the crimes.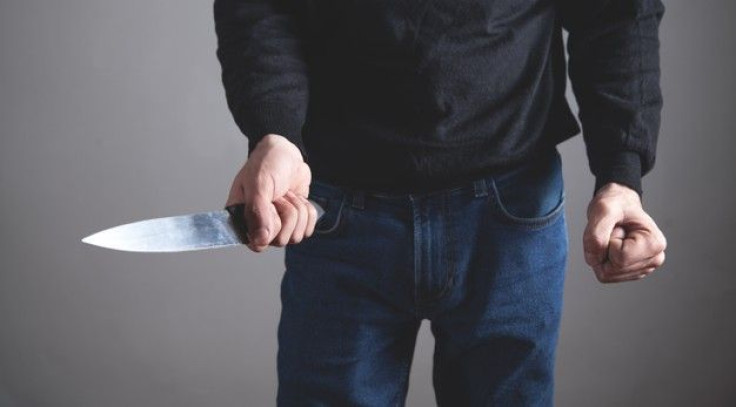 © 2023 Latin Times. All rights reserved. Do not reproduce without permission.