A man who allegedly got into a heated argument with his older brother over the use of a mobile phone has been accused of brutally stabbing his own sibling to death in Koraput, Odisha, India on Thursday, Nov. 11.
On Thursday, the accused, identified as Laxmikant Pradhani, reportedly got into an explosive confrontation with his older brother Kanhu Charan Pradhani, 32, over the use of a mobile phone at their home in Koraput, Odisha.
As their misunderstanding escalated, the younger Pradhani, in a fit of rage, allegedly grabbed a steel knife that was lying around in their house and began viciously stabbing Kanhu Charan to death. After committing the horrific crime, the youngest Pradhani sibling fled the scene, Ommcom News reported.
Kanhu Charan was grievously injured in the stabbing and was immediately rushed to a nearby Community Health Center (CHC) by his neighbors and family members. As his condition deteriorated, however, the doctors at the CHS advised Kanhu Charan's family to transfer him to the District Headquarters Hospital at Jeypore, Odisha, for more advanced treatment.
Unfortunately, the older Pradhani succumbed to his fatal stab wounds while undergoing treatment at the facility and was declared dead on Friday, Nov. 12.
After Kanhu Charan's death was reported to the authorities, Iswar Tandi, Baipariguda Police Station Inspector In-Charge (IIC), proceeded to the crime scene with a scientific team. Tandi, along with the scientific team, is currently conducting a detailed investigation into the incident.
Meanwhile, efforts are being made to nab the younger Pradhani who is still on the run.
In a similar but unrelated incident, a man who went to a mobile shop to get his cellphone repaired was allegedly stabbed to death with a skewer from a nearby kebab shop after a heated argument erupted between the customer and the shopkeepers in Mankhurd, India on Aug. 16.
The deceased, identified as Akbar Ali, 24, reportedly went to a mobile shop along with his brother Mohammad to get his phone repaired. However, the brothers, who were unhappy with the repair work, got into a heated argument with the shop's owner and his friends, Latin Times reported.
As the argument escalated gradually into a physical fight, one of the four accused allegedly grabbed a skewer from a nearby kabab shop and stabbed Ali in his chest.
Ali was immediately rushed to a nearby local hospital but was pronounced dead upon arrival, succumbing to his fatal injuries.
Senior Inspector Prakash Choughule said that a murder case has been registered and that the four accused have been arrested.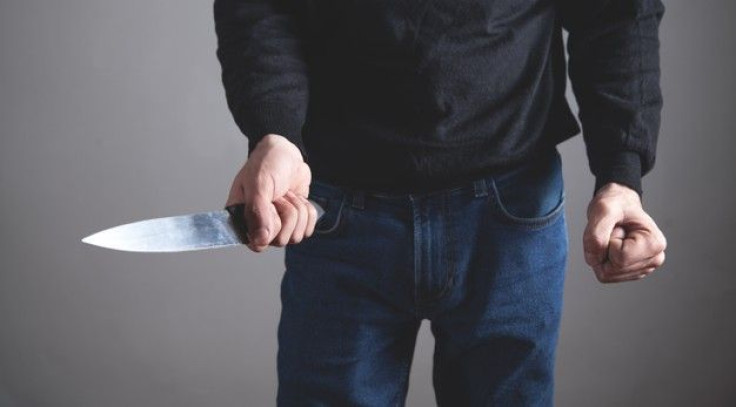 © 2023 Latin Times. All rights reserved. Do not reproduce without permission.