An Ivanhoe Road, Worcester man may be jailed for up to 20 years behind bars following his arrest on Monday after he allegedly sold significant quantities of counterfeit Adderall pills containing methamphetamine and cocaine, as well as suspected fentanyl, to an undercover cop.
The suspect Nestiano Kristo, 20, of Worcester, has been hit with a criminal charge of possession with intent to distribute methamphetamine. He initially fronted court on Monday afternoon, pending a detention hearing slated for June 30 before U.S. District Court Chief Magistrate Judge M. Page Kelley.
According to charging documents, Kristo allegedly sold about 1,000 counterfeit Adderall pills containing 355 grams of methamphetamine and cocaine to an undercover police officer on May 10 this year.
More than a month later, law enforcement secured a warrant to search his property and recovered over 50,000 suspected counterfeit Adderall pills on Monday. The contrabands are estimated to have a combined weight of over 17 kilograms, approximately one kilogram of suspected cocaine. Three firearms, in which one was modified into a fully automatic weapon, were also retrieved from the scene.
The alleged drug dealer had been known to police following a brush with the law on Sept. 14, 2020, after Kristo, then 19, approached two people and brandished his gun before he threatened to kill them around 6:48 p.m. on Fiske Street in the Newton Square area, according to Worcester Police.
Responding officers arrived at the scene shortly after, arresting Nestiano nearby after pulling over his car where police seized about a pound of suspected marijuana and a large stash of cash.
The suspect had been charged with assault with a dangerous weapon, possession of ammunition without an FID card, as well as possession of Class D with intent to distribute at the time, according to Patch.
Kristo's arrest is part of an Organized Crime Drug Enforcement Task Forces operation, which dismantles top criminal organizations that threaten U.S. security via a multi-agency approach.
The charge of possession with intent to distribute methamphetamine carries a sentence of up to 20 years jail term, a lifetime of supervised release as well a hefty fine of $1 million as per the U.S. Sentencing Guidelines and other statutory factors.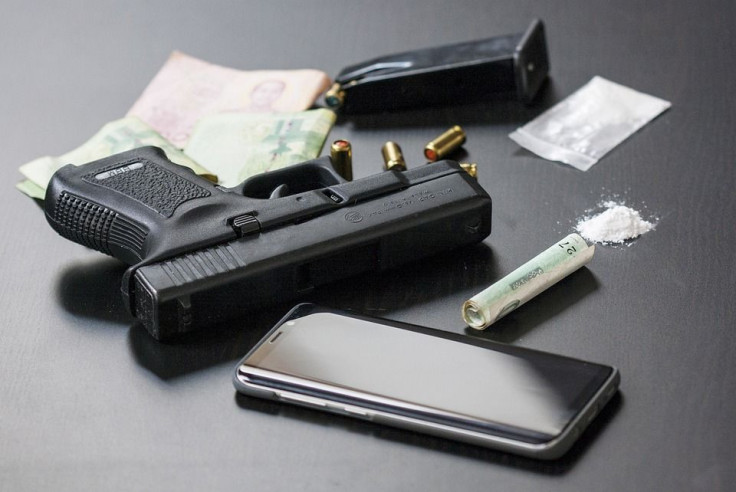 © 2023 Latin Times. All rights reserved. Do not reproduce without permission.