The fight between Meghan Markle, the Duchess of Sussex, and Kate Middleton, the Duchess of Cambridge, has resurfaced yet again as more allegations spring up from a recent royal book, while Netflix is reportedly pushing the early release of Meghan and Harry's docuseries.
The fight between Meghan and Kate in 2018 over bridesmaids' dresses has been a well-known rumor that has floated around in one form or another over the past few years. Now, royal correspondent Tom Bower alleges in his new book that Meghan was actually the one who made Kate cry, according to Page Six.
Bower claims that Kate and Meghan were having a fight over the hemline of the bridesmaids' dresses as well as whether they should wear tights or not. Meghan then reportedly compared Princess Charlotte "unfavorably to her best friend Jessica Mulroney's daughter" Isabel, which caused Kate to cry.
When Meghan and Prince Harry left their royal duties in 2020, the rumor of Meghan making Kate cry during the wedding preparations first floated around. Kensington Palace denied that the event happened, but Meghan confirmed it the next year during her interview with Oprah Winfrey while claiming that she was the one that was made to cry by the Duchess of Cambridge.
"There wasn't a confrontation," she said. "I don't think it's fair to her to get into the details because she apologized, and I've forgiven her. It was a really hard week of the wedding and she was upset about something, but she owned it, and she apologized, and she brought me flowers and a note, apologizing."
The new allegations have sprung up as Netflix is reportedly considering speeding up the release of the docuseries between Prince Harry and Meghan, as they seem to want to time it to release before Harry's memoir and while the hype around the new season of "The Crown" is still active, Marie Claire reported.
"There is a lot to organize and a lot of things at play here. Netflix wants to make sure they get in there and don't get scooped," the source said, before adding, "[Netflix executives] knew the book was coming out, which is why they wanted the series this year. They don't want to hold off any longer."
The release of the docuseries is yet to be confirmed. The only slated release from the couple is the "Heart of Invictus" documentary, as the other series they had in production, "Pearl," was canceled by Netflix earlier this year.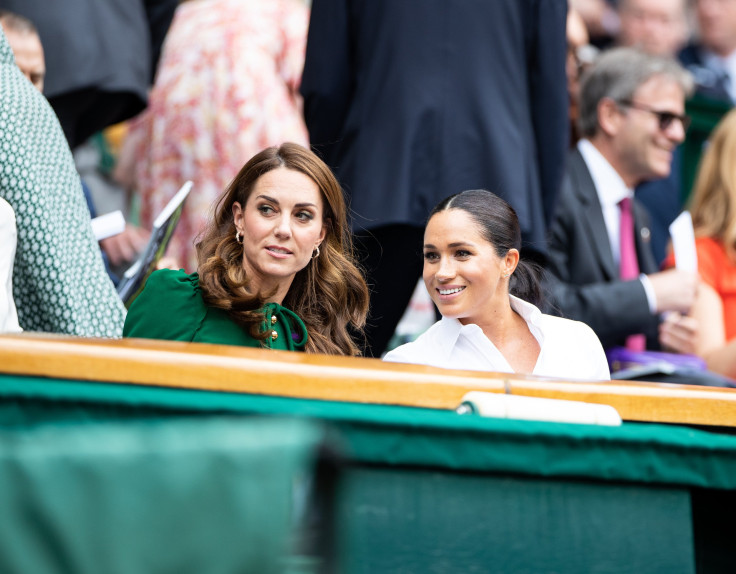 © 2023 Latin Times. All rights reserved. Do not reproduce without permission.