After Queen Elizabeth II allegedly decided not to feature Prince Harry and Meghan Markle's picture during her Christmas message in 2019, some outlets reported on a royal expert's claim that the Duke and Duchess of Sussex were being "airbrushed" from history.
The alarming information spread after shocking claims about the couple and the British family were made in Tom Bower's most recent book, "Revenge: Meghan, Harry, and the War Between the Windsors."
The Duke and Duchess of Sussex were already under fire at the time for everything they had done. However, they continued to be senior working royals. So the Monarch's 'snubbing' shocked some of their supporters.
"To Harry's fury, there was no picture of him, Meghan, and Archie. The Windsors were airbrushing the Sussexes from history," Bower wrote (via Yahoo! News).
Victoria Arbiter, a royal commentator, swiftly defended the queen by claiming that what she did wasn't a purposeful slight. During her Christmas speech, the queen preferred to display pictures of the future rulers of Britain and their families.
"It was inevitable that people would assume the Queen chose to leave them out as the war of the Windsors sells, but there was no slight or malice," Arbiter told Business Insider.
Arbiter added: "So often, people try to read into every little thing and sometimes with good reason, but the Queen is not mean-spirited nor is she petty," she added.
The commentator explained: "All her children and grandchildren could take offense based on who's featured each year, but they know the system, and they know why certain decisions are made, so it's unfortunate so much was made of the Sussexes absence. It wasn't personal."
Arbiter added that the images were picked in response to Prince Andrew's disastrous BBC "Newsnight" interview – which aired in November of that year – to emphasize, promote, and assure the Britons of the Royal Family's direct line of succession.
There were also rumors about Prince Harry and Markle's photos being on the queen's table last year. But before her holiday show was taped, she reportedly had it relocated off camera, according to Page Six.
The Queen "looked over the tables where the photographs she had so lovingly selected were arranged," according to a source citing royal author Christopher Andersen in "Brothers and Wives: Inside the Private Lives of William, Kate, Harry, and Meghan."
"All were fine, but one, [the Queen] told the director." Then she pointed to the Sussex picture and said: "That one, I suppose we don't need that one."
Last year, a representative for the queen stated that they refrain from commenting on novels like The Brothers and Wives to avoid lending them any authority or legitimacy. The claims seem to imply that not all of the information in books about the queen and the royal family is true.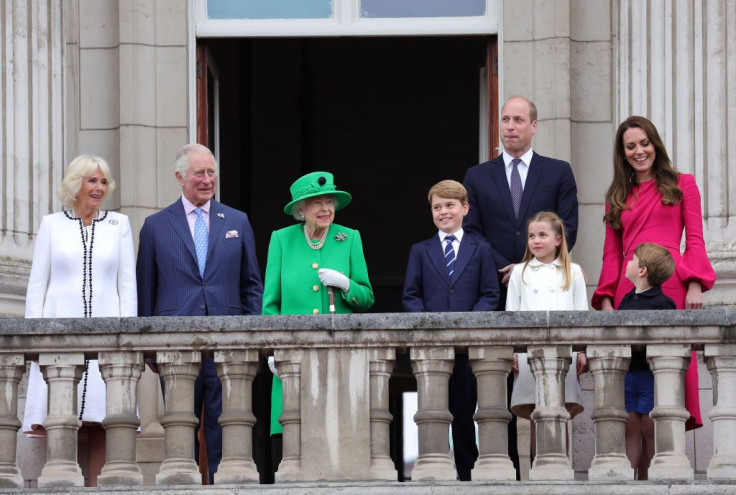 © 2023 Latin Times. All rights reserved. Do not reproduce without permission.