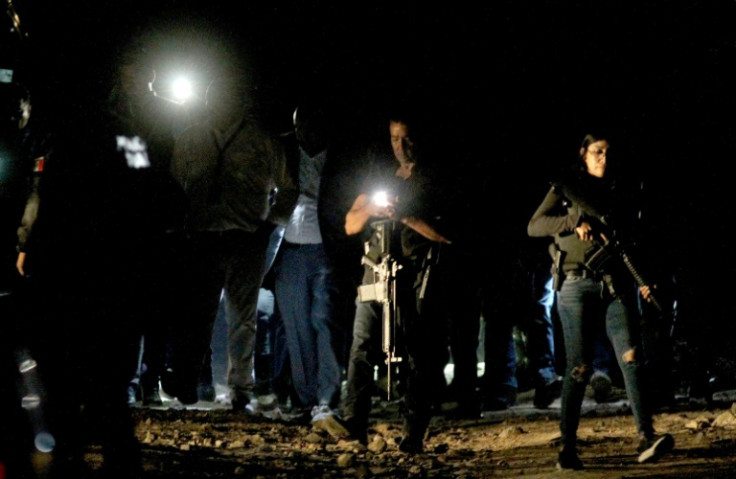 Mexican army sent troops, helicopters, and vehicle convoys to the southern state of Chiapas, bordering Guatemala on Wednesday after drug cartels disconnected the electricity in some areas and blocked the roads.
The southern Mexican state bordering Guatemala has been taken over by drug cartels over the weekend. The government workers have been sent to the location by helicopter to restore the power supply.
Alongside the government workers, 800 combined force of soldiers including National Guard officers and police officers has also been sent to the location. However, the army convoys did not face any resistance in the area on Wednesday.
The movement was ordered after videos of the Sinaloa cartel's heavily-armed gunmen can be seen patrolling in their vehicle while some inhabitants cheered for them. The video surfaced on X, formerly known as Twitter, over the weekend.
The armed officers previously conducted a similar operation against the drug cartel in May. However, they later withdrew. Lt. Col. Felix Moreno Ibarra assured on Wednesday that this time, the armed forces will stay in the area until it gains control.
President of Mexico, Andrés Manuel López Obrador confirmed on Monday that the drug cartels have taken over the rural area as they stopped government workers from entering the location to fix electricity.
Obrador also shared that cartels are fighting in the area to take control of the rural routes in order to smuggle drugs into southern Mexico from Central America.
Regarding the video surfaced on social media, the president said, "On the side of the highway there are people apparently welcoming them" as they might be bribed or forced by the cartels.
"These may be support bases, like those in some parts of the country, because they give them food packages, or out of fear because they have threatened them," he said, AP News reported. "They are going to magnify everything they can."
The Diocese of San Cristobal de las Casas said on Saturday that the drug cartels have taken over their territory, adding that "we are under a state of siege, suffering widespread psychosis from narco blockades" as they are not getting food and medical care.
The United States on Tuesday announced sanctions against nine affiliates of Mexico's Sinaloa Cartel and the leader of Clan del Golfo -- one of Colombia's largest criminal groups, accountable for the majority of the cocaine production and trafficking across the country.
© 2023 Latin Times. All rights reserved. Do not reproduce without permission.