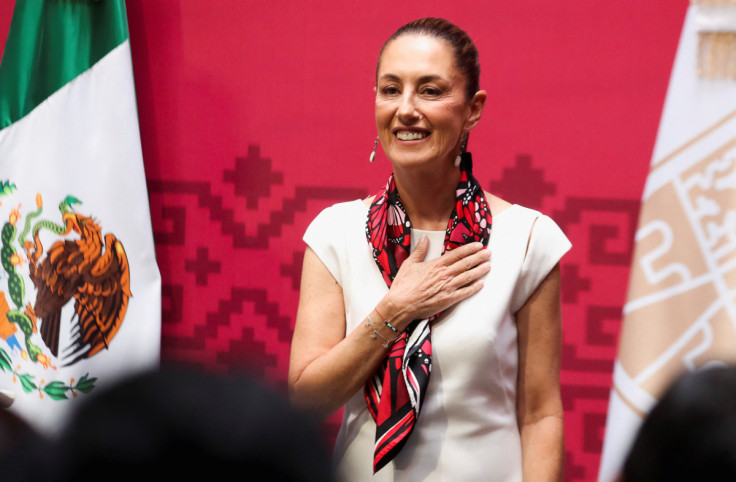 Claudia Sheinbaum Pardo, a former Mexico City mayor, was picked as Morena party's candidate to run in the 2024 presidential election in a nomination process that was contested and called "tainted" by her top contender in the party primaries.
Sheinbaum, 61, has long been seen as the top ally of President Andrés Manuel López Obrador (known as AMLO) in Morena and as personally chosen by him to take the reins of the so-called Fourth Transformation (4T), the populist movement with which the party implements policy and rules over the country.
The former capital mayor will face Xóchitl Gálvez, a senator for the right-of-center National Action Party (PAN) and who will run for a large coalition of right and left parties as well as the once-almighty PRI, which ruled Mexico for most of the 20th century.
In an press conference with the party leadership as well as its allies (Mexico's Green Party and the Workers' Party), Morena president Mario Delgado said AMLO will relay the "baton of command" to Sheinbaum.
Marcelo Ebrard, former Foreign Minister and a frontrunner for the ruling party's primaries, was absent from the conference but was present on social media to denounce the process Morena used to nominate its presidential candidate.
The baton of command is a figure AMLO and the 4T use to symbolize the power supposedly granted to them by Indigenous communities to Morena. According to party lore, the baton represents the causes of the 11 million members of these groups.
This figure is also a self-serving image for the party to refrain to call Sheinbaum a presidential candidate as electoral campaigns officially begin later in September. Instead, she was appointed Morena's "Coordinator of the National Committees of the 4T," by party leaders.
The party used five polls based on surveys to 12,000 people around the country. One of them, called for by Morena offered these results:
Claudia Sheinbaum: 39.4%, Marcelo Ebrard: 25.6%, Party of Worker's legislator Gerardo Fernández Noroña: 12.2%, former Interior Minister Adán Augusto López 10%, Senator for Morena Ricardo Monreal 6.5%, and former Chiapas Gov. Manuel Velasco 6.3%.
Pleased by the amount of people participating in the national poll, Sheinbaum as well as party leaders said the nomination was made "by the people."
"TAINTED" PROCESS
The nomination process was questioned by Marcelo Ebrard, the former Foreign Minister, an outspoken political figure who said the process was tainted and needs to be redone.
Ebrard was absent from the conference in which Morena unveiled the poll's results.
In a video posted on social media before Morena's announcement, Ebrard said that his team found grave irregularities in 14% of the ballots.
Then he said police blocked members of his campaign from the sessions to count the ballots.
While he initially said that "I'm going to be loyal with those who made Morena," he later said in several interviews that he's practically out of the party.
In an interview with Spanish newspaper El Pais, Ebrard said "we won't submit to that lady," (meaning Sheinbaum).
In another interview for local media (Milenio TV) Ebrard said he would wait until next Monday (Sept. 11) to announce a decision but he stated: "I'll be on the ballots in 2024, no matter what."
© 2023 Latin Times. All rights reserved. Do not reproduce without permission.