A Gwinnett County mother is facing increased charges for the murder of her autistic 8-year-old daughter after police found the toddler's lifeless body in DeKalb County days after her reported disappearance.
The suspect, Brittany Hall, 27, had previously been charged with wrongfully reporting her daughter, Nicole Amari Hall, missing so she could cover her tracks for her first-degree cruelty to children. Authorities also alleged she hit and kicked the girl on Nov. 21 before she disappeared, Fox5 Atlanta reported.
Authorities have since slapped her with additional charges of felony murder and malice murder.
The day before her arrest, Hall reported Nicole missing from their HomeTowne Studios Hotel on Jimmy Carter Boulevard in Peachtree Corners on Sunday. At the time, she claimed waking up just before 9 a.m. to find the girl missing from their upstairs unit.
"I woke up yesterday morning, but my daughter wasn't here," Hall said on Saturday. "The door was cracked. I went outside the whole place. I did not see her. I called 911."
Investigators began to suspect foul play due to inconsistencies in the statements of Hall and her partner Celeste Owens. Officers proceeded to arrest the pair after gathering enough evidence to secure their warrants, during which the mother reportedly told Gwinnett County police where she hid the body.
Around 10:45 a.m on Nov. 23, police located the child's battered body in a trash bag dumped in a wooded area near the Stone Mill Trace subdivision at Stone Mill Trace and Stone Mountain Freeway. The area is 15 miles away from their HomeTowne Studios Hotel unit in Peachtree Corners, the Daily Beast noted.
Owens also faces cruelty to children charges for reportedly blindfolding a male child in their home while he was sleeping on the floor on July 20 before slapping him in the face and kicking him on the ground.
She is also accused of repeatedly stomping on the male child's back while he was lying on the floor on July 26 and again on July 30, according to the Gwinnett Daily Post.
Hall and Owens made their first appearance in a Gwinnett County court on Wednesday. At a hearing held last week, both women learned they were refused bond. Both have since requested a public defender.
Meanwhile, the two other children living in Hall and Owens' home, a 6-year-old girl and a 5-year-old boy, have been placed in state custody. A motive in the case has not been released by officials.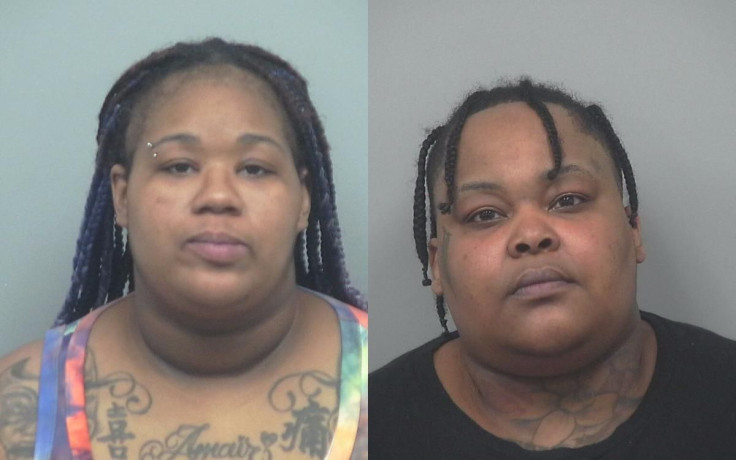 © 2023 Latin Times. All rights reserved. Do not reproduce without permission.