When the Dallas Mavericks got Kristaps Porzingis, most saw him as the other star that the Mavericks needed alongside Luka Doncic. But it appears that the tandem has failed to live up to expectations and the two are at odds. At least that is that team owner Mark Cuban said when he stated that both players are not exactly friends.
As far as Porzingis is concerned, injuries have been the bane of his NBA run. He has missed games and such has resulted in his drop in performance. Although his numbers remain impressive, it remains that his efforts have not paid off for the Mavs. And it appears the Latvian knows it.
"Of course, there's a little bit of mental battle because [how he was used this series is] not what I'm used to doing and where I'm most comfortable at. But I kind of went back a little bit to my mind, in my rookie year where just offensive rebound, play hard on defense, run the court, and do all the little things that how I can affect the game. And that's what I do in this series," Porzingis stated after their game 7 loss to the Los Angeles Clippers.
For now, the attention has been on Doncic. And from the way the 25-year-old was talking, it appears he was taking a swipe at the third overall pick of the 2018 NBA Draft. That includes saying that the "ball actually moved tonight" during post-game scrums when Doncic had high-scoring performances.
Heading into the offseason, all eyes will be on Porzingis. He could be on the way out but there is no telling which team he could fit in. He has the tools to be deadly if he is allowed to operate. But that may only happen if he is on the right team.
As mentioned in a previous post, teams like the Portland Trail Blazers, Boston Celtics or Miami Heat could take interest in the Latvian center. However, these are teams that also have top players who can score in bunches. Can Porzingis adjust or blend in with any of them?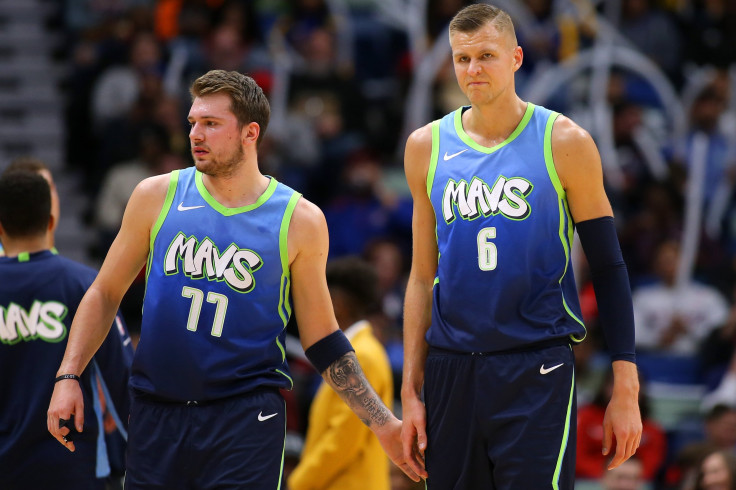 © 2023 Latin Times. All rights reserved. Do not reproduce without permission.