LaMelo Ball is considered by many as the guy to check out this 2020 NBA Draft. He and Anthony Edwards are seen to be the top two picks with the Minnesota Timberwolves and the Golden State Warriors selecting first and second respectively.
According to David Jacoby of ESPN, the younger brother of New Orleans Pelicans guard Lonzo Ball had a zoom meeting with the Warriors and the New York Knicks. The meeting could be nothing more than holding a standard discussion as both teams explore options with the 19-year-old guard.
The Warriors own the rights to the second pick but have been heavily linked to Edwards. In the event the T-Wolves decide to pick the 6-foot-5 guard, the Dubs may consider getting Ball. However, considering that the Warriors are filled with scorers, taking in the 6-foot-7 player may not last long. Then again, there is a chance that Golden State could pick him and eventually trade him to get the player they need.
As mentioned in a previous post, the Warriors would have best selected James Wiseman with the second overall pick. Though he would be an asset on defense, Wiseman's lack of skills offensively could make him a liability. This is despite some unnamed executives claiming that the 7-foot-1 center is not all that bad.
For the Knicks, the fact that they are picking 8th is a mystery. Ball is expected to be among the top five picks for the 2020 NBA Draft. Assuming that Ball, Edwards and Wiseman all go in the first-five selection, the only way the Knicks could land him is through a trade. That could happen on draft day or after the 2020 NBA Draft.
Also, Ball was mentioned as someone who the Timberwolves are seriously considering, USA Today reported. Aware that they need more firepower, Ball could be a good fit alongside Karl-Anthony Towns and D'Angelo Russell. But that does not discount the possibility of Minnesota pick Edwards over Ball.
Ball has proven he can score although there are questions on how well he can defend and shoot for the perimeter. Outside that, there is his father LaVar Ball to consider. The elder Ball has been known to shoot his mouth off, a distraction no NBA team wants at this juncture.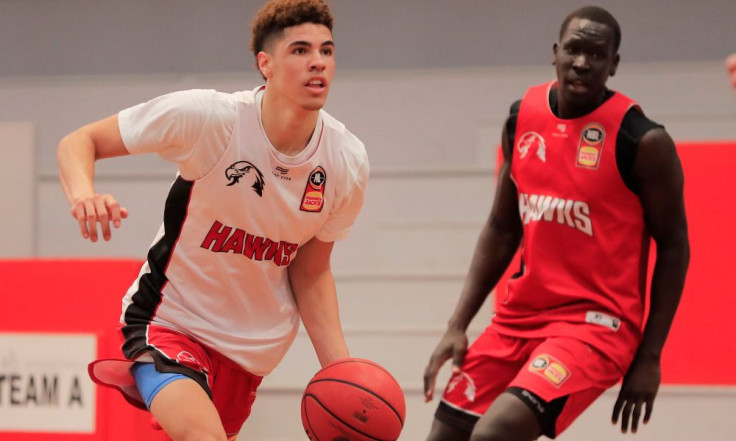 © 2023 Latin Times. All rights reserved. Do not reproduce without permission.