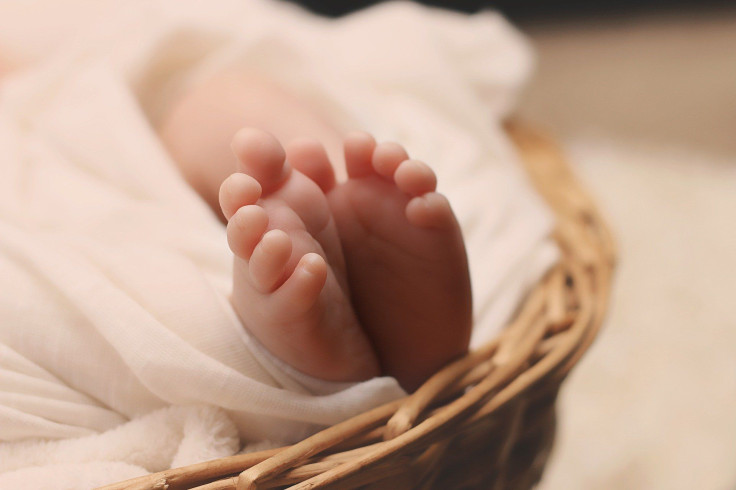 A woman allegedly threw her newborn baby from the third floor of an apartment building in New Ashok Nagar, east Delhi, India on Monday, Jan. 9.
The officers reportedly received a call between 9.30 a.m and 10 a.m on Monday, Jan. 9 informing them that a newborn baby had fallen from a flat named Jai Ambey Apartments in New Ashok Nagar, east Delhi. The incident came to light after a maid at the apartment building heard a noise and went to check what it was.
The baby was immediately taken to a Noida hospital by residents at the apartment building. However, despite the efforts, the baby was declared dead upon arrival at the hospital, the Times Of India reported.
Following the incident, a police team was formed to investigate the incident. The police team then conducted a search of apartments, and residents were interrogated.
"During the search, we saw several blood traces in a dustbin near a flat on the third floor. Its residents were questioned. During questioning, the 20-year-old woman broke down and admitted that she had given birth to the boy and threw him from the window of the washroom," Amrutha Guguloth, the Deputy Commissioner of Police (DCP) said.
The woman, later identified as Priya, who works in the private sector in Noida, told the officers that she was unmarried and that she decided to get rid of the baby to avoid social stigma. She told the officers that she threw the infant from the window of her bathroom located on the third floor of the building, the Hindu reported.
After the confession, the crime team inspected the scene and collected the exhibits. The woman was taken to LBS Hospital for an internal medical examination.
The woman reportedly lives with her family. The officers are checking their role in the incident to find out whether someone had helped her during the delivery.
Following the incident, a case under sections 302 (murder) and 201 (causing disappearance of evidence of the offense, or giving false information to screen offender) of the Indian Penal Code has been registered against the mother.
© 2023 Latin Times. All rights reserved. Do not reproduce without permission.